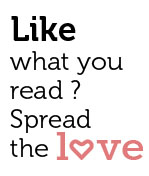 Share
Who knew that Goa had a king? Or that he drives a Hyundai, runs a clothing factory in Belgaum or doesn't like hanging out in his palace because of the vegetarian food? Or that his grandfather was killed by his own brother?
That Goa Streets obtained the first-ever interview with the last king of Goa is not so much a testament to any great or noble feat as good old-fashioned journalistic doggedness. Week after week, reporter Anzil Fernandes simply showed up at the Shivtirth Palace in Ponda – where the royal family has lived since 1763 – and refused to take no for an answer. Anzil's willingness to become a pain in the royal behind finally bore fruit when 35-year-old Madhulingnagesh Rajendra Wodeyar – the last in the line of the Soundekar dynasty which ruled parts of south and central Goa for four centuries – finally gave in, but only after his mother told him to. We may never know if Queen Umadevi Rajendra Wodeyar relented because she instinctively understood that Streets' coverage would boost the cause of documenting Goa's underreported royal heritage, or because she wanted Anzil to stop pestering! Either way, dear reader, in this issue we bring you fascinating coverage of Madhulingnagesh and his royal clan – something that's never been done before.
Of course, we give you many other offerings as well. From our story on unsolved crimes against foreigners to the piece on multi-crore illegal street gambling to our article on the men and women who rescue venomous snakes, we aim to deliver out-of-the-box coverage that is always fun to read.
Amidst all the articles, don't forget to check out our comprehensive events/party/food/nightlife listings. Or shall we say, amidst the listings don't forget the articles!
Rock on, Goa!
.
.
.