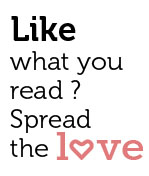 Share
Black Sheep Bistro Hosts Art Fashion Cuisine Event
The Black Sheep Bistro, the newest entrant in Panjim's fine dine circuit, hosted its first event 'The Summer Project' on April 19, which was an exclusive line-up of art, fashion and cuisine, brimming with style.
Owners Prahlad and SabreenSukhtankar enchanted guests with a range of delectable hors d'oeuvres while their fashionista neighbor Sacha displayed a selection of Savio Jon couture and art curator Kanchi Mehta debuted several local mixed media artists. Together, they commissioned unique murals outside the charming building's walls. Located on Swami Vivekanand Road next to ICICI Bank, the attractive murals are sure to become the 'selfie' wall of choice in the city for social media enthusiasts.
BSB, as its already being referred to colloquially, kicked off the event to showcase its summer menu, available for a month until May 20. Their summer menu comprises a four-course menu prepared from the freshest seasonal ingredients. Some of the highlights include "Asparagus Capuccino with Besan Croutons," a balance of rich and light, refreshingly chilled summer soup; a Bengali "Kosha" inspired mutton served with couscous and anarraita; and desserts featuring mangoes prepared in three different ways.
The Sukhtankars pride themselves on their attempt to source fresh food locally and keep inventing specials when fresh fish or other ingredients presents itself such as Siolim mussels reinvented as 'Moules Frites' served with unfiltered Belgian beers.They have really raised the bar with their nouvelle cuisine approach that emphasizes great presentation. This is epitomized in the Local Big Eye Tuna Tataki or the Peanut, Garlic and Chili Crusted Chonak with Orange Beurre Blanc.
Prahlad describes their contemporary fusion approach saying, "We're not too fond of authentic and prefer not to follow any rules, but would rather amalgamate what's inspired us around the world with unusual twists that we think better suit the Indian palate."
As a certified sommelier, Prahlad recommends wines to pair with your foods and serves up handcrafted cocktails like the Dill Fling and delectable sangria pitchers. Currently open for dinners from 7-11pm and drinks a little later until 1am, the Bistro plans to open through the day after about a month.
It's called the Black Sheep Bistro because owners Prahlad and SabreenSukhtankarprefer to do things a little differently. In fact, it's the first restobar that aims to cater to women primarily, offering a safe, comfortable space in Panjim to dine and have a drink after work. Prahlad and Sabreen Sukhtankar graduated from one of the best hospitality schools in the world, Les Roches in Switzerland and have managed luxury hotels like the Four Seasons across Europe and North America before returning home to Goa.
Contact information for media:
Sapna Shahani, Plug PR
Mobile: 9922509310
Email: sapna@plugpr.in
Anuradha Visvanathan
Mobile: 8308803103
Email: anu@plugpr.in
Note: The corner is a regular space where businesses, entrepreneurs and all others with noteworthy projects can 'strut their stuff'