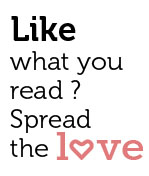 Share
From Left – Luke & Jade Da Silva, sildenafil Ian, Ronan &Evan Lemos Godinho & Diya Gracias Velho
Proving that change is possible – and so is a greener Goa
The Campal Creek Campaign has caught the imagination of the people, and we are delighted that we have managed to spark a great desire to save the waters of Goa. It is humbling when people from across Goa call up, as well as meet with us to discuss ways of taking this spirit to
another level, that of bringing together various environmental forces that are determined to bring about solace to the much damaged green philosophy in Goa.
Even more exciting is that this energy has reached the hearts of young children, many of whom are already speaking stuff that is music to the ears of green activists here. One day recently, a group of children came together and spoke about the need to look after Goa's assets before she becomes a massive landfill, others talked of the garbage strewn waters of the creeks in Panjim whilst still others talked of a strategy where everyone gets involved in saving our motherland for posterity. So, what started off as casual workshops of music, art, games and the like with the "privileged" kids of St Inez has now engulfed the Hamara School children as well as children from various schools across the capital city.
As if on a fairy tale ride with planning sometimes just a few hours old, the National Institute of Malaria Research led by Director Dr Ashwani Kumar and the Voluntary Health Association led by its President, Shri Raj Vaidya also got involved in a workshop organized with us at Goa ForGiving, held at the St Inez slum just a few metres away from St Inez Church. Various volunteers from our three organizations talked of segregation of wet and dry waste besides conveying the all-important information on how vector borne diseases are transmitted. The children as well as adults of the settlement listened in rapt attention as speaker after speaker talked of such things as the use of "guppy" fish in combating the proliferation of mosquito larvae, followed by the actual lowering of these miracle fish into the Campal Creek! Dr Ashwani Kumar surprised everyone when he said that it was the first time these fish were introduced in the Campal Creek, and this brought smiles across those who were present. A small skit was also presented by volunteers of the Voluntary Health Association who distributed pamphlets with information that was the core of this Environmental Health Workshop that was conducted on Independence Day.
Mr. Raj Vaidya president of VHAG giving a talk on personal Hygiene
The programme was well advertised on social media, and the sudden participation of students from the Architectural College was welcomed by all. Architect Hyacinth Pinto along with student Nehemiah Gracias amongst others gave a small demonstration about caring for the creek, as Creek volunteer Rajkumar Walavalkar looked on with eagerness. More than anything else, the energy was palpable, and everyone was delighted that the bug to revive and restore the Campal Creek has now caught everyone's attention. It seems that nothing can stop this revival since ordinary members of our society are involved in a project that has the makings of leading a bigger revolution, that of saving the waterways across Goa. Obviously, we at Goa ForGiving are thrilled beyond words, that a simple belief in what we set out to do is energizing people across the spectrum, and I thank everyone on behalf of our Trust. There is absolutely no way that this could have come this far without the support of all who consider this their own personal mission.
Evan & Ian looking at the Garbage.
However small Goa may be in comparison to other states across India, there is no doubt that we are bound together by a Spirit of Unity and brotherhood, and for whatever divisive forces that may rear their ugly faces time and again, the deeper bond of love always comes to the fore. Water is the most vital resource for life, and even though India may be hemmed in by water across our peninsula, a lot of our water assets are under threat of environmental degradation. The importance of what we're doing goes well beyond the simple 4.5-kilometrelong Campal Creek, for this movement is revolutionizing attitudes and stirring hope across Goa. If meeting with leaders of the Colva Creek Revival as well as lovers of River Sal amongst other waterways in Goa is any evidence, then we can safely say that a new paradigm is unfolding right before us. As is the case in other areas of environmental protection, Goa is leading the nation in myriad ways, none more important than saving the waters of our beautiful country!