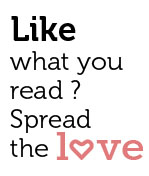 Share
This adventure called Goa Streets is getting more interesting every week. Please, dear reader, look closely at the content of these pages. Seventy-year-old hippies in Goa frozen in time while their counterparts across the globe moved on to other pastures. A story that once and for all answers a question on so many people's minds: Where have all the moneyed tourists gone? We take you inside the tragic mystery of a Mapusa father who says his six-year-old disabled daughter has vanished while police question whether she even exists. We give you stories on Russian food and Russian music and translate one of them into Russian (hopefully the start of more Russian language features to come!). We take you underneath an abandoned sky train in Margao, where a group of street boys pour out their fears while inhaling drugs. And, of course, there's our cover story on rape. Here we have taken a step back and tried our best to put this heart wrenching issue into perspective. We hope you will find Marisha's words to be of value.
This is still the height of the high season. So our comprehensive listings on everything from restaurants to night clubs to adventure sports to dance classes are an extremely important part of what we have to offer. We said we want to be the go-to place for anyone interested in knowing what to do, see and eat in Goa each week – and we hope we're living up to that goal.
Don't forget to take a look at Acaricia May's sex column, our (real) restaurant reviews, plus our high-minded satire and cartoons and the fabulous expose of an exciting new art centre in South Goa (written by the man who set it up!).
Goa Streets. Way ahead. We mean it!