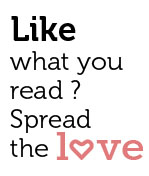 Share
The Real Story Behind The Low Numbers, Empty Hotel Rooms and Overall Slump In Goa's Tourism Lifeline.
There's talk of shack owners shutting shop as early as January, hotel rooms going vacant despite big discounts and beach beds finding no takers.  And yet, at the other end of the line there were two big EDM festivals, a well-attended religious event (the St Francis Relics Exposition), and a glut of tourists choking the roads and leaving the beaches littered with liquor bottles.
So what's the consensus? Is the season lean or mean?
Tourism officials contacted for this article said they are in the process of compiling arrival data for November and December, information that won't be available for another few days. But they did confirm that the number of charter flights to Goa has dropped by 35 percent this season as compared to last. And an avalanche of anecdotal evidence, combined with a look at hotel occupancy, restaurant patronage and other indicators, reveals that something is seriously askew with this year's tourist season.
Hotels have had a hard time filling their rooms, even during the normally packed Christmas/New Year's period – despite slashing their rates by as much as 70 percent. With the exception of a handful of popular eateries, many high-end restaurants are experiencing significant declines in business – as have have hundreds of beach shacks along the once bustling coastline.
To be sure, the first three weeks of January have seen something of an uptick in hotel occupancy, and word seems to have traveled abroad that a) Goa's prices are coming down and b) fewer Russians are coming (their ubiquitous presence, fair or not, had kept some other Europeans at bay.) Explains Siddharth Savkur, General Manager of the five-star resort Alila Diwa Goa, "There's a light at the end of the tunnel. Communities that had stayed away are now beginning to return." Still, he acknowledges, not anywhere near the numbers we saw, say, five years ago.
The question is not just HOW MANY are arriving, but also WHO is arriving?
The answer seems to be fewer Russians and more Gujaratis, fewer jetsetters and more hippies, fewer professionals and more backpackers. With both the Russian economy and the ruble in the dumps, the fall in Russian arrivals is readily explainable. But why are Brits, Scandinavians and Germans, along with quite a few moneyed tourists from places like New Delhi, Mumbai and Bangalore, also staying away from Goa?
One top reason is earlier hotel rates, which had grown to be prohibitively expensive in recent years, especially during peak season. Even for domestic tourists, heading to places like Thailand or Sri Lanka began to make more sense financially. And then there's the ubiquitous garbage lining the roads and beaches, turning what's supposed to be a dream holiday destination into an eye sore. Huge, unruly crowds in areas like Tito's Lane or the Calangute beach were a turn-off, stripping paradise of its elbow room. And that's not to mention the infrastructure needs – roads, sewage, water, etc – that have failed to keep pace with Goa's development.
"I used to come to Goa every year for New Year's to celebrate with some friends. But now I've stopped. You can't move anywhere," a professional based in Mumbai said, referring to the traffic jams in the state.
And yet now that hotel rates have come down and the crowds have thinned, the 2014-2015 tourist season may come to be seen as a necessary correction – setting the stage for a healthier showing next year.
"Seasons like this help separate the men from the boys," said one hospitality industry stakeholder who didn't wish to be named. Those in possession of staying power – and who know how to attract and keep a loyal clientele – are the ones who will survive, he said.
Goa clearly wants to attract high-spending tourists, but the goal is hindered by the presence of so many low-spending ones already here – especially the so-called "male mob" tourists, large groups of men who arrive in Goa, sleep in vehicles, relieve themselves in fields, drink a lot and purchase little. (In an upwardly mobile developing nation of more than a billion people, much of this is to be expected, as people who a generation ago could not fathom holidaying in another state are now able to do so).
Add to that the garbage, the touts and an assortment of other woes.
"In the long term these things will surely have an effect. But if one is talking about this season in particular it cannot be the garbage and harassment of touts alone. They have always been around," said Ernest Dias, proprietor of Sita travel agency, which mainly caters to Russian tourists.
For him and Sita, of course, the fallout in Russia from the plunge in oil prices and the Ukraine debacle is the most important factor explaining this year's malaise.
"It's nothing but the Russian economy and the weakening of the currency," he said, adding that Russian arrivals are down 30 percent this year.
Goa's tourism is constantly changing. If in recent years Russians started replacing Brits and Germans, now it appears other Eastern Europeans are replacing Russians. On a recent flight between Mumbai and Goa, this writer witnessed more than half the plane occupied by tourists from Poland, Czech Republic, Slovakia and other CIS countries. And they weren't charter tourists but people on regular flights.
The recently enacted Visa on Arrival facility extended to tourists from some 40+ countries is good news, to be sure. Officials at the Goa airport reported that between the first and third weeks of December more than a thousand tourists used the facility. The breakup is as follows: Russia (595), Ukraine (430), USA (25), Germany (15), UAE (7), Australia (4) Philippines (4), Israel (3), Jordan (3), New Zealand (2), Brazil (1) Finland (1), Kenya (1) Norway (1) and Singapore (1). It must be noted that the UK is not included in the Visa on Arrival facility, something Goan tourism stakeholders are working diligently to change – and indeed many Britons have complained of high visa fees and difficulty of obtaining visas.
While the Visa on Arrival facility is still in a nascent stage and the numbers are not particularly high, stakeholders are pleased it exists. Making it easier for tourists to arrive is a step in the right direction. The harder part is making their visit wonderful once they're already here.