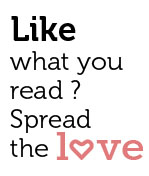 Share
Takes its food seriously
Note to night-time motorists: You ever notice a venue on the Calangute-Mapusa road that lights up magically at night – with glowing tree branches, twinkling stars and acre after acre of party space? If you haven't, be on the lookout for Cana Banquet Lawns at Nagoa (on the left travelling from Calangute toward Mapusa). First, some 'full disclosure'. Cana served as the venue for the Goa Streets launch party last November. The space was ample and gorgeous, but we had someone else make the food. At the time, the owners had mentioned something about starting a multi-cuisine restaurant there, but that was weeks away.
They made good on their word last December, so recently we decided to sneak in unannounced and check it out (without telling the wait staff about our previous connection to Cana!).  We started by ordering a dish called "Cana Special Beef". The heart sank a bit when the dish arrived and the first bite went in, as it has to be said that the beef was special only in name. Not terrible. But not special. You know something's just so-so when you find yourself reaching for a condiment after the initial morsel (in this case, raw onion).
.
Calamari at Cana
Perhaps this experience was not completely a bad thing, however, as it might have triggered the Law of Diminished Expectations, lowering the bar for the next course. Nonetheless, it's safe to say that even had the Special Beef lived up to its name, what came next was very tasty, reviving our hope that some of the venue's magic may actually have rubbed off on the food. We're talking about garlic grilled calamari accompanied by French Fries. As far as we're concerned, grilled calamari doesn't get any better than this. And one thing is certain about French Fries. They're either expertly prepared or they flop – and there's almost never a middle ground. We're pleased to say the former held sway: these fries are hot and salty and not too greasy, crunchy on the outside soft in the middle.
Perhaps it shouldn't surprise that Cana's food was starting to excite the senses. After all, they're a start-up restaurant which can't afford to get things wrong. So when the Chicken Xacuti arrived and fully lived up to the standards of the calamari – spicy, succulent, deeply satisfying – we had already forgotten about the not-so-special beef!
If you find yourself in the village of Nagoa for any reason, stop by and check out Cana for lunch or dinner. And we'd even venture to say it's worth stopping by even you have to drive some distance to get to Nagoa.
Aside from the food in their new restaurant, Cana is also a great place to get married, throw a bash or launch a news & entertainment review!
.
Cana's special beef
Cuisine: Surprisingly tasty for an upstart in Nagoa!
Ambience: Vast lawns and magical lighting at night
Price: Very reasonable. Most dishes under Rs 200
Where: Dias Vaddo, Nagoa, Bardez (on the road between Calangute and Mapusa). Phone: 8975266244
.
.
.