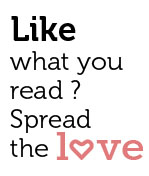 Share
Let's All Welcome The Wonderful Museum of Goa!
And Kudos To Dr. Subodh Kerkar!
Hundreds of people from Goa and beyond showed up at the Pilerne Industrial Estate on Nov. 5 for the inauguration of the Museum of Goa, view the largest private art space in India – the delightful, innovative new venture by Dr. Subodh Kerkar, physician one of Goa's most celebrated artists.
Museum of Goa, or MOG as it's already popularly known, is an endeavor to take art to the masses and to provide everyone, without bias, the opportunity to be included in the making of contemporary culture via enjoyment of the arts. This unique space for the Arts brings together artists, curators, collectors, art enthusiasts, educators, students and audiences from all walks of life. It's not only a space for Indian and international exhibitions but also organizes workshops, residencies, lectures, screenings and art courses of a multidisciplinary nature. MOG offers 1,500 square meters of space to display art (yes, you read that right!) and is centrally located in Pilerne Industrial Estate. The three storey structure designed by architect Dean D'Cruz houses galleries, an Art Store, a café, an auditorium and studios for artists. Founded by artist and sculptor, Dr. Subodh Kerkar, the space intends to put Goa on the international art map.
The Museum of Goa was inaugurated on Thursday, Nov. 5, by Chief Minister Laxmikant Parsekar in an incredibly well-attended event that featured deeply moving art displays of various kinds, innovative musical performances, an open bar and food expertly prepared by A Reverie and Flying Dolphin. Also in attendance were Smt. Alina Saldanha – Minister for Museums, Shri Dayanand Mandrekar – Minister for Art & Culture and Shri Vijai Sardesai – MLA, Fatorda Constituency.
Shaistah Thapar, a well-known art collector and singer, presented 10 Konkani songs on the theme 'Mog', accompanied by a band.
Encore by Sanjeev Khandekar
The museum's first exhibit is titled 'GOPAKAPATTANAM'  – Exploring Goa's histories through the lens of contemporary art', Curated by Dr. Subodh Kerkar & Mr. Peter Mueller. It will be on view from 6th November 2015 to 25th January 2016, 10:00 am to 6:00 pm every day.
Here's an excerpt from a curatorial note by Subodh Kerkar
"For the past decade, I have been engaged with histories of Goa. Goa has had a very tumultuous past, with different empires presiding over her destiny, each leaving a mark on her chequered history… The ocean has also played an important role in Goa's history. The waves that unfurl across the one hundred kilometres of Goa's coast have not just carved and shaped rocks, but also ideas, dreams and narratives. I became so fascinated with all these forces, as well as the stories that connected them, that unknowingly, history became a footnote to almost every work I created.
I decided to work on sculptures, drawings, paintings, installations, videos and documentaries in response to Goa's histories…I spoke to other artists and requested them to explore histories through their own works as well. 'Gopakapattanam', is the fruit of this collective endeavour. Apart from being an artistic exercise, it is also a unique pedagogical experiment of narrating history through a contemporary idiom."
List of artists showing their works at MOG: Chandrakant Shankar Kerkar| Subodh Kerkar | Kalidas Mhamal | Shilpa Naik | Pradeep Naik | Kedar Dhondu | Vitesh Naik | Sweety Joshi | Narendra Yadav | Sanjeev Khandekar |Siddharth Gosavi | Tahireh Lal | Santosh Morajkar | Viraj Naik | Munir Kabani | Nandesh Shanti Prakash | Pablo Bartholomew | Alex Fernandes | Urmila V. G. | Siddharth Kerkar | Harshada Sonak | Friso Witteveen.