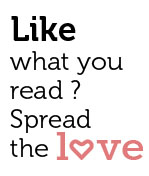 Share
You don't have to be a particularly observant person to notice the smart phone explosion in Goa. Suddenly, ampoule seemingly everybody has a beautiful phone. Sure, there are still lots of holdouts, old-fashioned Blackberry aficionados and lovers of simple Nokias. But overall, we're seeing such rapid growth in fancy touch-screen phones that chat and snap and stream that we felt compelled to make them our cover story in this edition of Goa Streets. It's definitely fone fever, or shall we say phone phever, in Goa! We hope you enjoy our coverage of this noteworthy phenomenon.
We'd also like to draw your attention to our coverage of the real estate roller coaster ride in Goa, where we explore exactly what's happening in the industry today. Bottom line: It's a buyer's market at the moment, with too few buyers for too many homes. Things could change rapidly with a new government and clearer fiscal policies, but few think it's a good time to sell now.
Also check out our piece on French contemporary artist Yahel Chirinian, a very sought after designer/artist who happens to make Goa her home. If you haven't heard of her, it's probably because of the low profile she keeps at her studio/home in Arpora, the Monsoon Heritage Studio, where she employs a number of women with troubled backgrounds. Believe us, Yahel is a big deal.
Be sure not to miss Sheela Jaywant's somewhat cantankerous post-IFFI coverage, Ethel Da Costa's piece on the Fashion Fridays Club Nite Series and Charlane Pereira e Rebello's alternately humorous and informative story on venomous snakes. On these pages, we give you some interesting recommendations for spending time on a Goan beach, and we offer a fair and honest review of Bistro, a terrific restaurant at the Alila Diwa Goa resort in South Goa.
As some of our readers may have noticed, Goa Streets has had lots of media partnerships with different ventures around Goa and India, including Kyoorius DesignYatra, IFFI, Art Escape's International Jazz Live Festival (which took place this past weekend), and My Purple Martini's Nightlife Convention, among others. Our latest partnership is with the Paper Boat Collective, the fabulous boutique store in Sangolda (and our neighbour on Chogm Road!) who's putting on the Christmas Pop Up Bazaar on Dec. 21st and 22nd. Don't miss our article on the event in this issue.
Very best wishes to all our readers!