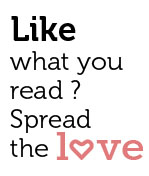 Share
Dining at the tropical garden
An Extraordinary Culinary Event At Fiesta
"The fine art of gastronomy is a friendly art. It transcends the language barrier, makes friends among civilized people, and warms one's heart."
– Samuel Chamberlain
When it comes to culinary events, it's hard to beat the one that happened on the 22nd of January, when Fiesta Restaurant played host to La Chaine, the world's premier foodie club. Connoisseur Maitre Restaurateur Yellow pulled off a wonderful evening with world-class food and refined elegance.
For starters, La Chaine des Rotisseurs is an International Association of Gastronomy with over 25,000 members across 80 countries. The history of this club can be dated back as far as 1248 (yes, you read that right, we're talking seven and a half CENTURIES!). That's the time when King Louis IX got the brainwave of forming a guild consisting of professional roasters. They developed the culinary arts for centuries, but their royal patronage didn't sit well with the French revolutionaries who drove them underground. The group was revived in 1950 under the name "Confrerie de la Chaine  des Rotisseurs".
Now fast-forward to a fine night of exquisite European food served in a tropical garden on the sand dunes overlooking the Arabian Sea at the six-time award winning restaurant, Fiesta. This Portuguese summer villa was magically transformed with people attired in chic informal evening wear and Indian clothes. Murmurs had it that not just good but great food was being prepared. Fiesta specializes in authentic Italian, French and Seafood. It's delicious even on an ordinary night, and on this extraordinary night the offerings were especially sublime. To attend these kind of events, you're supposed to be a member of Chaine des Rotisseurs, or invited by one. In some countries, prospective members hang for years on a waiting list before they're admitted. Here in Goa, it's possible to join a lot quicker.
Members of Chaine des Rotisseurs 
The place was tingling with the finest of senses cultivated to honour the centuries-old tradition of true food appreciation. There were chefs, sommeliers, foodaholics, gastronomers, hoteliers, restaurateurs and connoisseurs all under one roof (or in this case, sky) to celebrate the simple joy of life: Eating.
There was a delightfully refreshing strawberry Daiquiri at the welcome reception along with the pass-around Pear and Goat Cheese drizzled with Honey, the Citrus and Saffron Risotto, the Coarse Sea Salt and Black Pepper cured Tuna marinated in Dill, and the South-East Asian style Chicken with Sesame and Soy Sauce Dressing. It was the perfect way to start this odyssey; smacking food and scintillating conversation.
We were already on our way to the next course of this five-course meal. We now had before us a Tartar of Kalamata Olives, Garden Tomatoes accompanied by Ruccola and Parmigianino Crisp and for the love of prawns the next course had steamed Tiger Prawns served with Chef's special Sherry Zabaglione. There was some white wine and Cucumber Granita before one dived right into the delicious Coarse Kerala black Pepper crusted Fillet of Beef with a wonderful selection of choices of sauce from Cream of English Mustard, Thai, Sesame and Soy Sauce and the Traditional Demi Glace.
Maitre Restaurateur Yellow
The dessert was called Fiesta's Special Sweet Surprise, and a surprise it was – and a very good one at that! It featured Fresh Exotic Fruits, Chocolate, Caramel, Coffee and warm Vanilla Waffles.
Well, while we were sipping our fresh herbal Teas and Italian Coffees, the satisfaction of this experience could be seen beaming on everyone's face. Everyone, in this case, being members of Chaine des Rotisseurs – and their lucky friends.
Viva la Chaine! 
+91 – 832 – 2279894/ 2281440