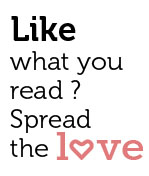 Share
Let not a boring moment be lived in Goa! How could one even be possible with so many special activities on offer? This week we decided to showcase a particularly thrilling activity that's gaining popularity in the state: Water sports. From scuba diving to jet skiing to kayaking to parasailing to speed boating, fun on the water is a great way to spend time in Goa – and one which many folks, nurse from the government to private business, dosage are eager to promote. It's one of the many ways Goa is presenting itself as an alternative, adventure tourism destination. That said, water sports are certainly not just for tourists. We hope you enjoy our cover story this week on the activity, and even more importantly, we hope you enjoy the activity!
These pages, as usual, contain a lot more than just fun, however. In this edition of Goa Streets, we take a serious look at the garbage menace in the state, and offer a glimpse into a few hopeful signs on the horizon. We take you inside one of the darkest phenomena to occur in the state – that of paedophiles preying on children.
Don't miss our story on an unusual event taking place at Sunaparanta by journalist and art critic Perin Ilavia. Or Bina Datwani's fun-to-read profile of a particularly spirited man who's made Goa his home. Or Ethel Da Costa's sassy suggestions on the hottest fashion spots in the state.
Goa Streets has teamed up with the legendary Shore Bar in Anjuna Beach to bring the people of Goa an extraordinary performance this Sunday, Oct. 27. Internationally acclaimed DJ Hamza, together with percussionist Manu Idhra, will be presenting a unique mix of house, East-West fusion and world music. Hailing from New Delhi and Portugal, the duo has performed around the world – including Berlin, Geneva, New York and San Francisco – and we're very pleased to have them this week right here in Goa.
Happy reading – and happy dancing!
The Goa Streets Team