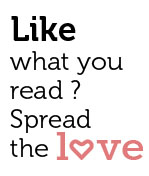 Share
At Bay 15 – A Justa Resort,click Goa
Three years in succession, the Igor Butman Jazz fever continues to rise in the country! Roarrr Media & Public Relations in collaboration with Jazz Addicts presents Jus' Jazz 2015 with Igor Butman and his quartet featuring Oleg Akkuratov live at Justa's Bay 15, Odxel Beach, Dona Paula, Goa on 4th of October, 2015.
After mesmerizing audiences with an 18 member band (IGOR BUTMAN BIG BAND) last year, Butman is back to India, yet again with his quartet- Saxophone, Drums, Double Bass and Piano. This year, Butman is all set to outclass himself with an unimaginable presentation; Butman will be staging an astounding blind pianist and a vocalist, Oleg Akkuratov; it would be a musical treat to remember! A blind  boy from a small Russian town Armavir, a great talent in full bloom, Pianist and vocalist Oleg is a unique jazz and classic musician, participant of International Choir of UNESCO and winner of countless international contests, he has been awarded by the World Health Organization with "Health" award entitled "For the will to live."At the age of nineteen Oleg outplayed the sighted and became the winner at the International Piano Competition in Novosibirsk.
IMAGE: Eduard Zizak
Saxophone in hand, Butman who has enthralled audiences all over the world, needs no introduction. Bill Clinton calls him 'the greatest living jazz saxophone player, who happens to be a Russian'. Butman popularized jazz in Russia, which before had only known the Western Classics. With strong influences of Miles Davis, Charlie Parker, Coltrane and Sony Rollins, Butman combines the heart and soul of Russia and brings it all the way over to India.
IMAGE: Oleg akkuratov
The concert gets even bigger this year, as along with the annual Mumbai and Delhi concert schedules, Butman will shake a leg with his fans in the musical capital- Goa! Sonali Ramaiya, Founder & Director, Roarrr Media and Public Relations, says, "We have witnessed the magnitude of the past years' events, being the official Public Relations agency for Jazz Addicts and the response has been overwhelming! Estimating the recall for Igor and his fan following in the Jazz music lovers' hub- Goa, we took a plunge, thereby foraying into event management with this one." "It is a privilege to be associated with an artist of this calibre while hosting our first event in Goa. We look forward to capture the audience's response while witnessing a visually impaired pianist play live!" adds Bipin Tare, Director- Events at Roarrr.
IMAGE: Sergey Korchagin
To provide a sensory treat to the audiences, the show will be arranged at the outer deck of Bay15 – A jüSTa Resort perched over the secluded Odxel Beach in Dona Paula, which offers an unrestricted view of the sea and clean sea breeze blowing throughout the day. An elated Mr. Rajeev Kumar, Manager- Operations at Bay 15 says, "We have always aimed at treating our guests to the music form they love listening to and jazz has been their much-loved choice. We are proud to be a partner in hosting this one of a kind evening of Jazz with Igor Butman and look forward to presenting a momentous occasion for the music loving folks of Goa."
Starting with Goa on 4th October 2015 at Justa's Bay 15, the multi city Jazz tour will captivate Jazz lovers in Mumbai at NCPA on 5th and 6th of October, followed by Delhi at Qla on 7th and Oberoi Hotel (Gurgaon) on the 8th of October, 2015. Pradip Bhatia, Co-Founder, Jazz Addicts says, "We started our endeavour as Jazz Addicts with the intent of popularizing the goodness of mainstream acoustic Jazz in our country and have been successfully hosting events in Delhi and Mumbai since 2012. In 2013, we witnessed that Jazz connoisseurs, especially Igor's fans from neighbouring cities including Goa travelled to Mumbai to relish the show. With our foray in Goa this year, we shall be entering newer cities in the coming years to present to the people, world class Jazz musicians within their areas of reach."
'Note: The corner is a regular space where businesses, entrepreneurs and all others with noteworthy projects can 'strut their stuff"