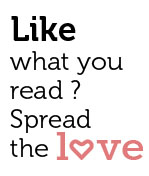 Share
Illustration by  Theodore Mesquita
.
.
Through the illustrations of
two Goan artists
.
As the Lenten season draws to its climax in the Holy
Week, ambulance villages all over Goa draw throngs of devout
faithful to church services and reenactment of the
ordeals of Christ. In these images by the celebrated cartoonist
Mario de Miranda and artist Theodore Mesquita, cost we see the
personages of characters like the Vicar, the band musicians,
the mestre and confraria (fraternity) members gathering for
processions, sermons and eventually the celebration of the
risen Christ on Easter Sunday.
Illustrations by Mario de Miranda from his book Goa
With Love. Illustrations by Theodore Mesquita from the book
'Images of Goa' by Ben Antao.
Illustration by  Theodore Mesquita
.
.
Illustration by  Mario de Miranda
.
.