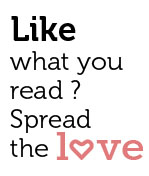 Share
Smartphones and Tablets are with us daily and increasingly present themselves as indispensable items. Leading hotels from around the world have begun to use these devices to simplify the lives of their guests, by allowing them significantinteraction with the hotel once checked-in.
Here in Goa, the Sol de Goa hotel is pioneering the use of smart phone technology by being the first hotel in the world to use an app that can provide complete interaction between guest and hotel. Designed by Brazil-based Dzine-e that will soon have a subsidiary in Goa, the 'Kangaroo' app is available for iOS and Android. It has more extensive features than other apps being used by other hotels which allow only partial interaction or some don't run on the guest's own devices.
Owner of Sol de Goa, Suraj Morajkar says "It is simple for the guest who can quickly turn his mobile device into a remote control which lets him interact with all the hotel departments… Restaurant, Housekeeping, Reception and Leisure.He can also search for a particular service. After placing a request or requests, the guest receives real time notifications regarding the status of each one of his requests. There is also a chat where the guest can exchange messages with any department."
Managing Director of Sun Estates Mr. Suraj Morajkar and Director Mrs. Nilima Morajkar had the vision that using technology such as the Kangaroo app is the future for hotels and resorts and have used this application as the pilot project for their hotel the Sol de Goa. Mr. Suraj Morajkar says "The Sol De Goa mobile application is only an indication that Goan Hospitality is one to reckon with in the near future. Features such as this can only make our Goan hotels and resorts more attractive for our many tourists visiting Goa."
The Sol de Goa app has an elegant and intuitive interface. Marco Antonio of Dzign-e says, "We believe that the Kangaroo app introduces an innovation in the market in a sense that the app dynamically adjusts itself to any hotel in a particular chain. This particular feature allows the guest to have full interaction with all the hotel departments and services."Learn more at www.dzign-e.com.
General Manager of Sol de Goa Mr. Ashley Thomas adds, "We can only build on this application and innovate more towards creating and benchmarking service stands in hotels."  He believes that this application is a stepping stone towards enhancing guest experiences and services.
'Note: The corner is a regular space where businesses, entrepreneurs and all others with noteworthy projects can 'strut their stuff"