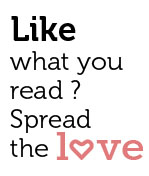 Share
Being a DJ in 2013 certainly isn't like the old days, when it was only about playing music for a party. These days, DJing is huge, and the best are extremely sought after artists with enormous followings. It turns out that one of the most notable up-and-coming DJs in India is Goa's very own Anish Sood.  We hope you enjoy our cover story this week on Anish's rapidly rising star.
As always, in this edition we bring you some unusual coverage on topics others seldom touch. On these pages, we reveal the significant evidence that some dolphins in Goa are being killed and eaten. And we tell you about some amazing documentary films on all things Goan. In this issue, we took the time to speak to a street beggar in Candolim and a homeless fellow in Panjim to hear their stories and understand what brought them to this place in life. And if you haven't heard about moringa oleifera, an extraordinary tree growing abundantly in Goa with near magical benefits to health, nutrition and the environment, please take the time to read about it in this issue. Your reaction may well be to go out and get some now!
We'd also like to draw your attention to our piece on Sacha's Pop-Up Shop, an out-of-the-box event next week bringing together some fabulous designers.  And here's an interesting factoid we bring to light in this issue. Of CNN's annual list of the World's Top 100 Beaches, two are in India, and one of them – among the  top 50 – is right here in Goa. Be sure to get to Patnem soon, before it succumbs to the crowds and chaos that characterised other beaches that were as pristine as Patnem not long ago.
Lastly, do take a look at our piece on the plummeting rupee. The truth it's not all gloom-and-doom for Goa. And in this issue we tell you about all the reasons to jeer and all the reasons to cheer this currency roller coaster ride – from the Goan perspective.
The monsoon will soon be history. The tourist season will soon be upon us. The state is abuzz with preparations for the upcoming influx. We hope this will be a season of great joy and prosperity for all.