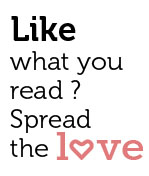 Share
How many stories have you heard about homebuyers being taken for a ride by developers in India? Let's just say there isn't a shortage. Horror stories of non-delivery of promised flats or villas abound, troche the worst kind being cases where the building actually collapses even before it is handed over, as happened in Canacona last year. An off-plan property is one that's been bought before construction begins, or significantly before completion.
You might think these horror stories take place because of crooked developers, weak laws and inefficient courts. That's just part of the story. It's also the case that legions of us are signing sale agreements that are nothing short of daft.
The clauses in property sale agreements that are 'asking for trouble' can be categorized in many ways, but they all have one thing in common: They're not in the buyers' interest.
So sign those papers only after reading them carefully. Otherwise, be prepared for the following:
You thought you would get your flat in 2 years but no sign of handover after 3 years? Well, don't be surprised – it's quite likely that you effectively signed up for it. Most sale agreements in India don't penalize developers AT ALL for late delivery. The few that do often give developers a healthy 'grace period' (typically 6 months) after which a tiny rate of interest (1% per annum on the sale price if you're lucky) is payable by them. Furthermore, even when this rather paltry penalty is included in the sale agreement, invariably there is a carve-out allowing the developers to pay nothing if the reasons for the delay are 'reasonably' beyond their control. Furthermore, in the event of any dispute you will quite likely find that you have, on paper, actually agreed to the developer's lawyer being the arbitrator (whose decision, you will subsequently discover, is 'final and binding').
On the other hand, woe betide any late payment by the buyer. Typically interest becomes payable at anything between 15 and 20% per annum. And if the payment is delayed by more than a short period (2 months is the maximum I've seen – more often 15 days), the developer has the right to terminate the agreement and charge you an additional forfeiture amount (this can be anything up to 20% of the sale price in many agreements).
Thought you could sell up if you run short of money or if prices rise? Well normally you can, but if you do so before all payments have been made for the flat, invariably you will need to get the approval of the developer and often also pay him a fee (0.5 to 1% is typical).
Find that the total cost is turning out to be a lot more than you had budgeted for? Well, do remember that you had in fact signed up for all the following being payable in addition to the sale price: Preferred Location charges (facing the garden? It'll cost ya), Car Parking Allotment charges, Society Formation charges, Club Membership fee, Maintenance Security Deposit, Additional Maintenance charges (in case the Developer has miscalculated and the Maintenance Security Deposit runs short of meeting maintenance costs – yes indeed, that is at your risk), Electricity Connection charges, Power Backup Facility charges, Water and Sewerage Connection charges, Legal and Administrative fees, all Statutory charges payable to the government or local authority such as their respective development fees, VAT and Service Tax. Oh, and I almost forgot – there is the small matter of Stamp Duty and Registration costs.
Got your home, but it's looking kind of different from what you had signed up for? Once again, I do commiserate, but read the print—you signed up for that too. Developers generally have the unilateral right to change the plan at his discretion, no questions asked. This applies to both the external plan of the compound as well as the internal plan of the flat. Usually the only thing you're assured of in your sale agreement is the 'Built Up Area' square footage of your flat. Often developers give themselves some leeway on this too (5% is not unusual).
Moved in, but the massive construction work next door won't let you sleep? I'm sorry but you probably signed up for that too. Developers often buy a single plot of land and develop it in phases. Alternatively, they may subsequently buy the plot next door, which has no road access, but use your driveway to get to it. You may also have to share other amenities (such as your pool or club house) with those who buy into the new development. Invariably, you have explicitly let the developers do this in your sale agreement.
Incidentally, developers often also reserve the right to build additional flats in your compound (perhaps a few more floors above yours – having reserved the right to use terraces as they like) should they be granted a higher 'Floor Area Ratio' (aka FAR) allowance in the future. Alternatively, they have the right to sell the additional FAR and keep the proceeds for themselves.
Ok, so let's say you've survived all this and are now in your spanking new flat (notwithstanding the JCBs trundling down your driveway), feeling rather pleased with yourself. Six months down the line your roof begins to leak. Are you covered? Sadly not. In India decent guarantees are rarely provided by developers. Consider yourselves lucky if your builder is a meticulous craftsman.
The one thing that works in your favour—other than luck—is the need for developers to build a reputation. This does count for a lot and should not be underestimated. At the same time, it's riskier to rely on this if the developer is not a regular on the local scene.
Either way, it's sensible to have a good lawyer vet any sale agreement on your behalf before signing it. Another way to help avoid some of the worst excesses of unfair documentation and dodgy processes is to have a reputed bank lend you at least a part of the purchase price (even if you don't need the money). This is because they have a battery of officers and lawyers on their approving panels, and a series of mandatory checks, which should help root out any significant problems.
Still interested in that dream flat? Go forth now, duly armed.