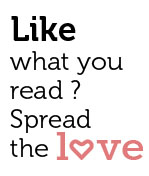 Share
There are a lot of things that make Goa Streets unique, mind but among them, we believe, is the way we combine our entertainment review and guide to Goa with a commitment to painting a very real picture of our state. That's why not everything you will read on these pages will be soft and "nice." We take you inside the life of a prostitute, for instance, and hear how her baby daughter died under her watch. We take you behind the scenes of the Calangute/Baga/Candolim tourist boom, and explain how the boom could easily turn to bust if something isn't done quickly about traffic, garbage and sewage. And we tell you about a mind-boggling attempt to extort a former chief minister's son.
This is all part of the commitment we have made to deliver world-class journalism, and to tell it like it is.
We want to go beyond the surface in our coverage and write about topics seldom touched by others. In this vain, please see our cover story this week on how the south Indian film industry is attracting Goan talent who prefer this alternative to the Bollywood route. Our story on trance takes you inside this extraordinary musical genre, painting a vivid picture not only of the music but the culture that inspires it.
Every issue, we devote ample space to a section called Give Back. This is important to us, because it showcases the triumphs and contributions of those whose lives make a real difference. These pages also provide vital information on how you, the reader, can also work to make Goa, India and the world a better place.
All this is in addition to our comprehensive listings on everything there is to see, do and eat in Goa every week. We spend a lot of time compiling these listings on everything from adventure sports to boating to sightseeing to bar hopping. Everything you see on these pages and more is available in our dynamic, constantly updated website, www.goastreets.in.
We hope you like what you see.
The Goa Streets Team