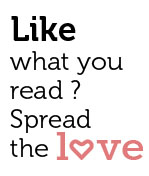 Share
Stigma, viagra 100mg Anxiety and Ignorance
Few things are as traumatic as being diagnosed with HIV/AIDS. Here in Goa, malady the stigma of the diagnosis adds a whole new layer of anxiety to the already formidable health challenges. Dr. Charlane Pereira e Rebello gives a psychological perspective about the lives of these patients and the varied community efforts to educate the public.
Damian, vialis 40mg a 39-year-old man, has been an AIDS patient for the past 2 years. Being the only breadwinner at home, his illness has wrecked havoc with his family's finances. He doesn't know how long he will live. And now he has learned that his wife and 6-year-old son are also HIV-positive.
As victims express shock and disbelief at the diagnosis, counseling is a must to help them cope. Feelings of shame and guilt arise as AIDS is often looked upon as somehow reflective of weak morals. Great strides have been made worldwide in fighting these outdated and uninformed attitudes. But there's a long way to go here in Goa to spread the word about these basic facts:
You can't get AIDS from casual contact
You don't have to be gay to contract HIV
AIDS is no longer the death sentence it once was
AIDS patients have a right to live in dignity, free of discrimination
Fears of discrimination or becoming a financial burden, lack of family support or being sacked from a job top the list of anxieties. AIDS patients have to work through their own feelings, tend to their self-esteem and, in some cases, come to terms with their sexual identity.
Rochelle Pereira, a Margao-based psychologist says, "AIDS victims fear societal discrimination. A series of thoughts run through their heads, "How long will I live? How will I cope? Will my family be able to manage the treatment costs?'"
With about 1% of Goa's population being HIV-infected in 2014, preventive and social measures need to be undertaken. The statement in legislative assembly last August that 'Goa does not have a single village unaffected by HIV infection' was a shocker for many.
Rovina Fernandes, lecturer at Carmel College says, "Schools and other institutions of learning have to shoulder the responsibility of dispelling myths and spreading facts about AIDS. This will help not only the victims but also the public to overcome their fears."
From 2003 to 2008, Goa had recorded about 1000 cases annually. The numbers have gone down by half since 2009, mainly due to increased awareness among the public and other preventive measures.
The Goa State AIDS Control Society, registered in 1997, has been working to reduce new infections by 50%, providing comprehensive care, treatment and support to those living with HIV/AIDS.
Family Care Foundation, based in the U.S. state of California, ran a clinic in Goa for people living with HIV/AIDS, and did medical checkups and provided medical supplies free of cost. Though the clinic is now closed, it continues to organize meetings and support groups so that these people have a positive outlook in life.
With the national AIDS helpline 1097, information about HIV/AIDS and psychological support can be obtained with just a simple phone call. Mahesh Hiremath, one of the many who handles such calls, spoke in Hindi, "We have a 24 by 7 helpline available in English, Hindi, Marathi, Tamil, Kannada, etc. We answer about 50 calls in our 8 hour shift."
Positive People, a non-profit organization, has been working towards HIV/AIDS prevention, empowering those infected and affected by it, and initiating research in this domain. Having branches in Margao, Panjim, Merces and Calangute, they work with sex workers, young people, drug users, migrants, industrial labourers and others.
Many Goans may not know this, but AIDS is no longer necessarily a death sentence. Antiretroviral treatment, also known as the anti-AIDS 'cocktail,' can slow the progression of the disease to the point where many people can expect near normal life expectancies. Unfortunately, these medicines are expensive, and not enough AIDS patients in Goa have access to them.  Those who do, however, are getting new leases on life, including Nazeema, a former prostitute in Goa who's been taking antiretroviral drugs for several years now.
Between 1987 and September 2014, the total number of HIV+ cases reported in Goa was 15,574, according to official figures. AIDS deaths between January and August 2014 totalled 1,040 in the state, a figure that makes it clear that much more work needs to be done to make the cocktail available to more patients.
Various books have been written by scholars and organizations to enlighten the public. Dr. Savio Falleiro, Vice Principal, Associate Professor and Head of Economics Department, Rosary College of Commerce and Arts, Navelim has written a book 'Economic impact of HIV/AIDS on households' which was published this past July.
The book 'Containing HIV/AIDS in Goa (2003-04)' by the Goa State Aids Control Society reports the majority of cases in Murmagoa, Salcete, Bardez and Tiswadi, the most predominant mode of transmission being the sexual route.
A college teacher who did not want to be named said, "Quite a few students are sexually active nowadays. Starting out as experimentation in sexual play, the students get habituated to such risky behaviours at a young age. Lack of parental monitoring, improper knowledge, and practice of unsafe sex add to the unpleasant scenario."
Despite Goa's high literacy rate and awareness campaigns to educate the public, the recent controversy involving parents' refusal to allow their kids to attend school with HIV-positive children in regular schools is indicative of lack of adequate knowledge.
"Alienation of victim children and other forms of discriminatory behavior should be considered a punishable offence. The country needs a new law to this effect to protect the rights of the affected. Awareness programs alone cannot change the negative mindset of the people," comments Rovina.