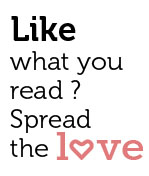 Share
The Corner
'Chicken Man' Brand Provides Tasty and Healthy Options for Home Delivery!"
With a cheeky tag line 'It's Plucking Awesome', a new fast food retail brand called Chicken Man is sure to attract young adults and busy mothers in Panjim with their rotisserie chicken, aptly titled 'Wow'. The first outlet of many planned across India is now open on A.B. Road in the capital's commercial district in February 2015.
The menu comprises quarter, half or over-sized whole roast chicken portions for an introductory price of only Rs. 350 only, discounted from the regular price of Rs. 500.Three basic flavours are available… Original Wow, Hot'n Mean, and Wow Crispy. The Chicken Man Wow Chicken is tastier and healthier than pizza or fried chicken since  it is slow roasted in a rotisserie oven, rather than fried. There are also tasty side dishes such as coleslaw and vegetarian options such as wraps and mashed potatoes. There is something for everyone on the menu. Kids get their very own meal size, while those who like spice can enjoy the special Chicken Man hot sauce. Chicken Man has something for those with a sweet tooth too… dessert-lovers can feast on Mama Joy's Bread Pudding with creamy custard, Genny's vanilla or espresso puddings. Furthermore, new menu items will be introduced on a regular basis.
The partners behind the brand have chosen Panjim as the location for the first of many outlets across India because they see great potential here. India is actually 70% non-vegetarian, according to a 2006 survey carried out by The Hindu/CNN-IBN. This statistic certainly reflects the inclination towards meat consumption in Goa and the recession in the off-peak season doesn't apply to Panjim, where there is a lot of demand for tasty and hygienic meals from residential and corporate offices all year round.
One of the partners Sunder Aaron, a former Executive Vice President of Sony Television India left the media business to pursue ventures in the fast food industry. He says "We are witnessing a significant lifestyle change in India when it comes to food. Where people used to take tiffins from home, they now prefer eating out and fast food. There is also a demographic shift towards a younger population, and this generation is powering the growth of fast food in India. Fast food is projected to grow annually at 20-30% in India."
The other partners Mihir Nerurkar, Avatar Panesar and Aziz Lalani came together because they are passionate about the fast food industry. Lalani has a strong hospitality background in Goa, as owner of a 4-star boutique resort AZZURE by Spree Hotels in Calangute, and a co-owner of Waters Beach Lounge & Grill in Vagator. Aziz is also a former owner and creator of a highly successful and first-of-its-kind fine-dine world cuisine restaurant chain called Flags in Mumbai & Pune.
The management team has a strong leadership by women, who along with other staff have top-notch hospitality backgrounds having worked for the Taj Group, Domino's Pizza and others.
Chicken Man has a focus on food quality that is based on freshness, flavour and consistency. The management is proud of the international hygiene standards that are followed throughout the operation. The well-designed outlet is geared up for self-service and delivery within Panjim, which provides Goans with a great healthier and tasty alternative to ordering pizza or Chinese fast food for delivery.
Note: The Corner is  a regular space where businesses, entrepreneurs and all others with noteworthy projects can 'Strut their stuff'