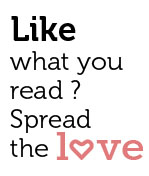 Share
Ace designer Manoviraj Khosla and Elena Fernandes
The 8th edition of 'Kingfisher Final Wave'– an enthralling mix of music, price freshest Kingfisher beer and fashion brought together the best of Electro, House, progressive and Techno music. The party and music lovers from across the country were seen having a gala time at the three-day musical extravaganza which brought some of the biggest and most electrifying performers from across the globe.
The energy as well as decibel levels reached an all-time high on Day 3 as the headlining duo – Tenishia played their energizing progressive trance and trance beats. The sounds of the beats reverberated in the grounds as all eyes turned towards the performing duo The highlight of the night was the high octane fashion capsule put together by ace designer Manoviraj Khosla as Kingfisher calendar girl and show stopper Elena Fernandes strutted the ramp, flaunting designer his latest beach collection.
The final evening came alive as artists AK 47 followed by Mackenzie translated the energy well from the stage to the audiences as revelers danced to their electrifying numbers at the outdoor pool area. While renowned DJs of the likes of Dr. A, Benz, Nitin and many more kept the turn tables spinning till late into the night. The venue came alive with laughs, beer chugging glugs and voices as they head banged to their favorite numbers in unison.
Happy revelers cheered for an encore as the lively three-day fiesta drew to a close. The final day of the fest was truly a power-packed evening and the crowd flocked in huge numbers to make the most of their Kingfisher Final Wave experience. Promising to get bigger and better each year, one can only count the days until next year for some more the Good Times!
Note: The Corner is  a regular space where businesses, entrepreneurs and all others with noteworthy projects can 'Strut their stuff'