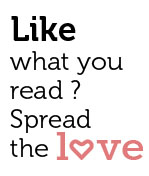 Share
Of all our offerings in Goa Streets this week, sickness perhaps none are more notable than two quotes on two very different topics from two very different people. First, health let's take a look at how a whiskey connoisseur describes the joy of drinking single malt Scotch.
"A sip can transport you on a complex odyssey. Imagine yourself in an Italian garden surrounded with mandarin, unhealthy lemon, pear and peach trees, their fruit ripening in the sun. Add a hint of vanilla ice-cream, some geranium and wild mint growing nearby – it is a velvet explosion. Elegant. The perfect luxury," said the masterfully articulate connoisseur who, sorry to inform, didn't want his name to appear in print.
And yet his words sum up the joy of single malts. On these pages, we outline that joy in detail, and invite you to a very special upcoming weekly event hosted jointly by Goa Streets and Malts n Wines – Monsoon Whiskey Nights!
The other highly significant quote in this edition is this one from Father  Rosario Rocha SJ, the head of the Jesuits in Goa, explaining why Goans should embrace outsiders rather than reject them:
"Uniqueness is not preserved by shelling it, but by letting others internalise it. What is closed and preserved dies, but if we open ourselves, we will be enriched."
We'd also like to draw your attention to our story on Treasures in the Trash, the extraordinary items found in Goan scrapyards. Or our piece on all the nightspots in Goa that are particularly friendly to women. Or our article on why young Goans are leaving the state, or our story on the bold strokes of artist Fernanda de Melo. Speaking of young Goans, don't miss our piece on a really great outing organised by Sunshine Worldwide School, which took 500 popcorn-munching children to see Bhaag Milkha Bhaag at Inox.
This past week we held a recipe contest on Twitter. And the winner was Chef Joel D'Souza with a dish from his grandmother called Preserved Lemon Citrus Chicken with Coriander Gremolata. Read about it in our food section, along with all our listings and Streets Picks telling you everything you need to know about what's happening in Goa.
Happy reading!