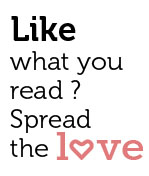 Share
Can you imagine what it might be like to travel 28, mind 000 kilometres of Indian territory with only Rs 927 in your bank account? I can't. But West Bengal's Ujjal Pal has been doing just that for the past one­-and-­a-­half years. An agriculture scientist by training, this MBA in Marketing & Finance quit his corporate job in 2011 and has been cycling through the highways, bylanes and dirt­-tracks of India with a single mission in mind: to raise awareness on the need to plant trees. He says, "My message is very simple. Plant at least one tree in your entire life and nourish it for two ­three years."
38­year­old Ujjal started his extraordinary journey on December 11, 2011, from the wetlands of the Royal Bengal Tiger Reserve in the Sunderbans. Since then, he has biked almost 15,000 kilometres on his Firefox bicycle, covering the northern and western parts of India, including West Bengal, Jharkhand, Bihar, Uttar Pradesh, Uttarakhand, Himachal Pradesh, Jammu & Kashmir, Punjab, Haryana, Rajasthan, Gujarat and Maharashtra. He is currently passing through Goa from where his bicycle will take him to Karnataka, Kerala, Tamil Nadu, Andhra Pradesh, Chhattisgarh, Orissa, the Northeastern states and finally the Andaman & Nicobar Islands. He aims to complete this ambitious itinerary by April 2014.
He doesn't spend more than two­-three days at any place. He usually drops by as many schools as he can (ones that fall on his bike path) to speak to kids, especially in the 11­-14 age group, on the importance of planting trees. He wants to educate as many young people as he can on the urgency to focus on our environment.
No organisation – government or corporate – has offered to fund Ujjal since he began his journey. He says, "Initially, I spoke to the West Bengal Youth Affairs Department, but they didn't show any interest and sent my file to the Forest Department. I didn't receive any response from anyone. And big corporates are not ready to help a single person. It is not good advertising for them."
I ask him if he ever feels disheartened by the lack of interest shown by people. "No", he says, "because good people everywhere are helping me. I usually stay at police stations, mandirs, masjids, gurudwaras & dhabas and sometimes visit forest officials (the only government officials he still approaches) to learn about the local flora and fauna. Ujjal is able to make ends meet from the support of friends and admirers – a night's stay here, a meal there, a small donation."
Of course, it's not as if people have not noticed this self­-proclaimed globetrotter's efforts at raising environmental awareness. He has gathered quite the fan following in different parts of India. One of the highest honours he received was at Munabao, a village at the Indo-­Pak border in Rajasthan where the Indian Army's 7 Maratha Regiment is posted. He says, "Of all the places I have been to, I felt most welcome at Munabao. I was the first civilian to stay at an Artillery Division. Only the President of India is allowed that." Ujjal recalls the incident with fondness, describing how an Army Officer came to receive him on his Shaktimaan truck and made him say a few words to the jawans. "That was a great thing for me, to say something to inspire the soldiers of the Indian Army, that too at the border! I felt truly honoured." Also, every once in a while, he receives phone calls from strangers he's met randomly while travelling who want to just check on him. "Those phone calls are my reward…"
After his India travels, Ujjal plans to take his green message to a wider audience by biking around the world, covering an eye­-popping 500,000 kilometres! Starting from Pakistan, he intends to cover Afghanistan, Iran and Iraq and cross over to Africa via Egypt. Next will be Europe and then North America. I ask him how he plans to cross the Atlantic Ocean on his bike. He smiles and says, "By ship, with my cycle. I will work odd jobs on the ship to manage my expenses." From North America, he will bike across to Latin America and from there to Australia and Japan (by ship, again) and finally enter Russia, China and Myanmar. He estimates that this mammoth trip will take at least 9-­10 years to complete. What next for Ujjal then? He says, "I'm 38+ now. By the time I finish my world tour, I will be touching 50. I will retire from biking. I want to do farming and teach children from underprivileged backgrounds, maybe street children."
He has been maintaining a diary in Bengali from the day his journey began.
I hope he writes a book someday.
For more information on Ujjal and his travels, visit: www.greenonwheel.com
You can also drop him an email at globetrotterujjal@gmail.com