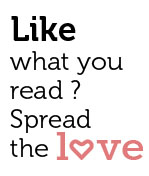 Share
From Tweetups to fancy booze to Dr. Seuss to diamonds, pills we have prepared a particularly exhilarating edition of Goa Streets. Speaking of that, sick you'd be hard pressed to find an activity in Goa as exhilarating as white water rafting. When you read our cover story this week, you will feel like you're actually on the raft. Enjoy!
Of course like every edition, we're not all about fun, but we're always about the truth. That's why in this edition we give you the real story on the state of Goa's air. Yes, it's not Mumbai or Bangalore, but you may find yourself surprised by the very serious levels of air pollution in the state. The culprit is not complicated – it's the ubiquitous burning of plastic waste. Here's hoping that efforts will be redoubled to eradicate this menace.
We'd also like to draw your attention to a very new and largely uncovered phenomenon in Goa – that of dads getting together to fight for their parental rights. Writer Jonathan Rodrigues met up with these fellows and came across some rather stunning details in his report.
We hope you enjoy our story on a highly unusual production of A Midsummer Night's Dream, teaming up William Shakespeare with Dr. Seuss. Or our piece on the most expensive bottles of booze found in Goa. Or our primer on diamonds. Or our story on drummer Carlos Gonsalves and how he's making Goa proud. That's in addition to our stories on food and relationships and many other topics, plus our comprehensive events/party/nightlife/food listings – including our now weekly Streets Picks, highlighting the best and the brightest in Goa.
We'd also like to welcome aboard our new Content Head Puja Roy. Puja has worked as an editor and producer at CNBC-TV18 and Bloomberg UTV. She holds degrees in English literature and journalism, and received a prestigious award at CNBC-TV18 for her coverage of the 26/11 Mumbai terror attacks. She's also a lovely person to have around!