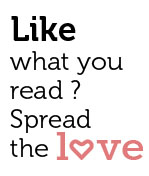 Share
In case you're wondering, that's short for Kama Sutra!
It might just be pure coincidence that the wonderful multimedia art exhibition 'Kama, Interrupted' starts on the eve of Valentine's Day. But this show, with its relationship to what is perhaps the most important and beautiful book ever written on erotic love, the Kama Sutra, is a lovely way to commemorate the popular holiday.
Eighteen Goan artists will be displaying some 75 artworks (two to four works each) in one of the state's largest curated shows to date. Dr. Sudhir Kakar, an acclaimed psychoanalyst, writer and coauthor of the latest translation of the Kama Sutra, will inaugurate the exhibition on Feb. 13, at 6.30 pm at Gallery Gitanjali, Fontainhas, Panjim.
Some of the most talented and sought after artists in Goa will be participating, including Vamona Navelcar, Nirupa Naik, Francis Desousa, Verodina Ferrao, Rajeshree Thakker, Katharina Poggendorf-Kakar, Mohan Naik, Viraj Naik, Vitesh Naik, Pradeep Naik, Praveen Naik, Vasudev Shetye, Osborne Carvalho, Shripad Gurav, Aadhi Vishal, Manjunaath Naik, Kedar Dhondu and Ramdas Gadekar.
Dr. Sudhir Kakar collaborated with Wendy Doniger, one of the world's foremost Sanskrit scholars, in a translation of the Kama Sutra, written in the third century by the Hindu philosopher Vatsyayana and dealing with a sex, desire,
love and pleasure.
"The best known English translation is by Richard Burton which is full of errors. He pads the original Kama Sutra by inserting portions of a commentary written a thousand years later and the reason why Oxford World Classics asked Wendy Doniger and me to do a new translation is, our translation is also a scholarly one in the sense that the book is placed in its full context, newly translated into clear, vivid, sexually frank English," Sudhir explained.
"If Vatsyayana were alive today, he would have been the publisher of Playboy, not Penthouse," Sudhir said recently in an interview conducted with Michelle Caswell of the Asia Society.
It was this book published in 2002 that inspired the curator of the show Apoorva Kulkarni to approach the subject. Choosing from older and younger artists of Goa to "reinterpret" the Kama Sutra, "the 'interruption' alluded to in the title of the exhibition is both thematic and representational", says Apoorva.
It's All in the Mind by Verodina Ferrao
Vamona Navelcar's "Homage to Vatsayana" features his inimitable style of unending lines. Nirupa Naik's "Kamadenu" has interspersed figures of man and woman in a blue pallet. Francis Desousa's 'Alternate Arrangement" has figures in assorted positions, plus calligraphy, symbols and objects in an enchanting pallet. Rajeshree Thakker's "Details of Kama" in mix media comes forth like a collage, with shades of grey and white, with dabs of colour, and background script. Mohan Naik unclothes his couple, with his pet subject a goat, in the foreground.
Katharina Poggendorf-Kakar has four wall hangings using as medium chillies, copper, acrylic, lacquer and ash on plywood. The hangings are titled "Desire – Am I Cooked Rice For You?", "Yoni", "Empty Middle – Do You Give an Orgasm To Your Wife?", and "Sensuality – Do You See My Need For Intimacy?" There are also two book installations: Kama Sutra, a copper breast digital photo projection, and "Is there a way to rescue eroticism from raw desire?" The latter, with its depiction of several sexual themes, comes closest among exhibition's works to a visual interpretation of the Kama Sutra.
Moving to the younger artists, Viraj Naik juxtaposes man with animal head, with the subtle placement of a woman's hand and the decorative background in watercolour and graphite. Vitesh Naik's "Details of Naked Truth" echoes reflections of men. Pradeep Naik's sketch of a torso in black and white, and Praveen Naik's works in shades of brown in "Two Poles", focus on the 'self'.
Vasudev Shetye has a study of man and woman. Designs on the grey and black intricately designed background and figures draw attention.
Osborne Carvalho's "Detail of Kumpa" is a study of a woman's face bathed in ecstasy. Verodina Ferrao has a sculpture called "It's All in the Mind" in stone.
Detail of Kamasutra by Mohan Naik
Shripad Gurav's forte is caricatures of Goa's people, and his depiction of the posture of the couple is suggestive.
"In Breath" by Aadhi Vishal is true to his minimalistic form.
Manjunaath Naik's sketch "Detail of Procreation" is highlighted with the word LOVE in red. Kedar Dhondu's has created a surrealistic figure in "Transaction from Cool to Warm".
And Ramdas Gadekar depicts "Let's Make it a Night to Remember" in a paper assemblage.
Detail of Kumpar by Osborne Carvalho
For me, it's the titles of the paintings, more than the visuals, that extensively interpret each artist's language on love, sex and desire. The exhibition is supported and endorsed by Panjim-based businessman and art collector Gautam Suresh Amonkar, who states "When Apoorva approached me and explained the true nuances of the ancient text, it was a revelation. I supported this event as the theme appealed to me, also to increase awareness of this ancient text to people in Goa, and promote Goan artists."
On exhibit till 17th February – at Gallery Gitanjali, Fontainhas- Panjim
Alternate Arrangements by Francis Desousa