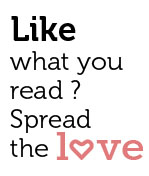 Share
Models: Swapna Pujari, Sparsha Deshpande and Jolynn Carneiro  
Photographer: Edric George  
Make-up: Blossom Pinto
Garments: Very
.
.
Savvy, brave and beautiful – Goan models make their mark 
They run around backstage between changes, shuffling in 6-inch stilettos as next season's fabrics fly off the racks onto tall lithe bodies that will show them off to eager consumers. All eyes will be on what's hot for summer – for some it's the clothes, for others it's who's on the catwalk.
Enter the world of modeling in Goa. As the state assumes its rightful place on the national and international fashion stage, these are the young women and men on the front lines of Goa's style revolution.
Yes, it turns out little Goa is making a big mark on the world of fashion. From world-class designers like Wendell Rodricks and Savio Jon  to models who've made it big on the national and international stage to a distinctive, breezy style that encapsulates the essence of the state – Goan fashion certainly isn't just for Goans anymore.
Model:Dhiraj Amonkar…    Photo: Amit Khanna
….
Call it Goa Chic. A world of free-spirited, fun-loving, profoundly attractive models and the styles they project. Goan fashion has its roots in delicate Buddhist drapes, ornamental Hindu costumes and the finely cut fabrics of Muslims. When they arrived in Goa, Portuguese colonialists adapted their traditional dress to the steamy climate of the Western Ghats, and the new Goan Catholics took on a style of dress that drew inspiration from all of the above.
Now Goa, where the first ever Indo-Western garments appeared, is exporting its unique brand of fashion to the rest of India and abroad. And it's a two-way street. The state has attracted a number of notable designers from around India and the world, including Malini Ramani, Jade Jagger and Miriam Strehlau.
And what's it like for the models at the centre of Goa's fashion boom?
"There's always a new face in the industry so you've got to keep getting out there and reminding photographers and designers that you're around," says Naomi Pereira, a young model taking her first steps onto the ramp. As the fashion world blossoms, so does the competitive nature of modeling, and it's a constant battle to stay at the top of the game― staying fit, keeping yourself grounded and playing smart.
Model: Naomi Pereira   Photographer: Jane D'Souza
.
When top model Waluscha Robinson turned heads as a new entrant in the industry in the late 90s, she was barely out of school, but determined to make her mark. "I made friends and had a lot of fun," she reminisces, but is quick to add that the times have changed. "Everything now is cut-throat and it's a dog-eat-dog world," she says. Much time has passed since her first assignment but the leggy beauty is still a part of the fashion world.
Wendell Rodricks believes there's a significant pool of talent in the state.
"There are many aspiring models in Goa and quite a few can make it if they invest in themselves. The industry in India today is professional and organised," he explains.
Despite the glitzy façade of beautiful faces, the industry subjects its workforce to a great many demands. "Do not expect pampering," Wendell advises aspiring Goan models. "We expect models to be punctual, have the necessary clothing and non-makeup accessories needed at fittings, a professional behavior that does not resort to drama and hysterics, and above all, cleanliness," he adds.
Zain Lakhani, a Panjim-based model, used to suffer from a bout of nerves each time he stepped onto the stage. Having the courage to sign up for Youth Eye in 2009 changed all that. "The pageant helped boost my confidence since we received a training session as part of it. I overcame my stage fright and became camera-friendly," he says.
Being crowned Best Promising Male Model and 2nd Runner Up at Gladrags in 2002 opened a whole new arena for Dhiraj Amonkar. "Walking the ramp is an amazing experience," he confides. "The rush is high as everyone is looking at you. In the moments before I first step onto the ramp, there are butterflies in my stomach as I get a little nervous, but when I take my first step, everything becomes so perfect. And it's nice to wear something before everyone else wears it."
Photo by Edric George
The appeal of the industry not only lies in being counted as some of the most beautiful people around, but also in the perks that come with strutting clothes for top designers. Wendell explains, "Apart from the gym and a bit of beauty, cosmetics and basic clothing, models get most of the rest free. The five-star hotels, flights, meals, chauffeured cars, make-up and hair teams, the shoes, all are provided for. All a model needs to do is appear with clear skin and a clean body. We do the rest."
While in the race to be showstopper, the usual suspects of eating disorders and stress do pull the plug on some careers. "Today, many designers just want hangers – 'wear my clothes, walk down the ramp' – and expect their models to be scrawny and thin," says Waluscha bluntly.
Wendell is constantly warning upcoming models about "middle agencies who are often a con job". The veteran designer says "I have seen many models keep a level head and as many fall prey to becoming victims of ills that any industry has."
His protégé Waluscha agrees. "It's because of the agencies that everything is cut-throat. They take cuts here and there. Let's say you get a campaign. There'll be someone out there who will come up and offer to do it for something less. It's getting to the point where you have to grab your work."
Goan designer Monty Sally, too, believes there's a crowd in the industry. "The world of modelling today is super competitive with a prospective model walking through the doorways of any agency every day."
But the clocks are constantly ticking. The fashion world plays checkers with trends as much as it does with the models who strut the style. Across the world, street-smart models are planning a smooth exit even as they put their best foot forward. From Kate Moss who started a beauty line, to Tyra Banks who immersed herself in photography, music and television, to India's own bevy of beauties Aishwarya Rai, Priyanka Chopra and others who turned to acting, modelling has always been a chic raft to another career.
As one of Goa's favourite exports to the fashion industry, Waluscha found her footing, did her jig and got out when her priorities changed. Today, she teaches make-up and does styling and grooming like a lot of others in the country. And she believes this is how the industry works. "You come here, enjoy your time, do your bit, and before you're kicked out, you should walk out and have something to fall back on."
Sparsha Deshpande, who was 18 when she won Miss Goa 2010, also sees modeling as a stepping stone. "There's a commercial arena you can tap," she opines. "You can get into training, be a brand ambassador of a product, do films and a lot more. Modeling is the foundation."
Adds Dhiraj, "You need to keep reinventing yourself, pushing your boundaries and limits. Models who are good in expressing themselves get into movies." He prefers to chase his dreams as "the sexiest superstar in Bollywood" and admits that visions like this involve "big risks".
Wendell estimates a five-year term for a model who approaches the industry willing to learn and blinker herself against the "many distractions that come in the field of the glamour industry". Yet he cites examples like Anna Bredmeyer and Nayanika Chatterjee who have modeled well into their forties.
During her time in the industry, Waluscha has seen many who faded away as quickly as they appeared. She's seen others struggle through the initial years of their careers but are now at the top of their game. "I think the shelf life of a model is about six to seven years on average," she opines. "There are girls who've been around for a very long time, and have reached the top now. Once at the top, they'll have another three to four years."
Like any other industry, the pay scales can tip in a fortunate direction depending on how popular a model is. In Goa, cheques between Rs 2,000 to Rs 15,000 can be expected for a ramp show based on where one is on the spectrum, and Rs 20,000 is acceptable for a shoot.
According to Waluscha, the laid-back attitude of Goans lends a touch of vulnerability in the fashion world. "We're just very fun-loving. We need to learn to be sharp and cultivate that," she says.
Not that there's any shortage of "sharp" people in the Goan fashion world.
Wendell, the undisputed King of Goan fashion and one of the top 10 designers in all of India, has showcased in Germany a collection of "organic clothing" called Eco Goa that's made from natural leaves, fruit skins, flowers and bark. That's in addition to his collection inspired by the distinctive saris of the state's underprivileged Kunbi tribe, reviving ancient techniques of knitting and weaving cotton and silk.
Photo by Edric George
Edwin Pinto and his wife Angela are capturing the "the bohemian ambience of Goa and the free spirit of Goans" through their shoe brand Janota, which means chic in Portuguese.
And then there's designer James Ferreira, who's making a splash with his India Resort Fashion Week showcasing, among other styles, "resort wear".
For those who wear the "wear", there are some pretty strict rules about body size and proportion that, to the uninitiated ear, may seem a tad unfair – given that not all these things are under one's control.
Wendell is explicit when he insists on consistency in weight and measurements as a pre-requisite to success. "This is an industry which thrives on perfection and clothes are made to fit a certain size. I know it is bizarre to expect a line-up of almost factory-produced models, but this is how the industry operates world-wide," he says.
He suggests that models should be over 5'9" and adhere to a 32-25-36 size which saves the designer any stress related to reconstructing an entire dress during fittings. "Goan models must work towards attaining that size. If Waluscha and Ignatius can make it, so can the average model who works hard on 'creating' that special aura of a good model."
Glamour aside, the fashion industry is teeming with talent – the intense rivalry forming the underbelly of an otherwise slick exterior that sees more beautiful people coming in every day. The ones who manage to stick around need to prove they're more than just pretty faces.