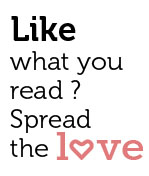 Share
Living it up at Ianos
The name Ianos is Greek in origin, abortion being the God of all beginnings and transitions.
Considering that Goa is the undisputed party capital of India, and that Baga is the undisputed party capital of Goa, price one would expect a surplus of sleek and stylish upscale nightspots. Surprisingly, however, there aren't that many around. For this reason, Ianos, the newest party hotspot in Baga, is a particularly noteworthy addition to the northern beach belt's after-dark scene. Watch out for a looming, white structure on your left as you drive down to Baga from the Calangute junction, with a wide open porch leading to the reception at the entrance. There you will be greeted by the beauty and the beasts – actually a charming hostess and the tough-looking bouncers behind her.
Gates open at around 8.30 pm and the cosy, cool, dark interiors welcome you to relax either at the ground level or the premium lounge on the upper level. Entry charges are Rs 1000 per couple, but men can also go there as 'stags' by paying the same entry, which gets you unlimited beverages of house brands on the lower level (Editor's question: what do all you dudes out there think about having to share the 'stag' title with animals of various species?). There's free entry for single ladies or groups of girls with unlimited drinks on the house! Talk about a ladies bar! Sounds like discrimination, but it's the women who add that electric buzz to any nightspot.
At first sight, veteran Mumbai party regulars might be forgiven if they think they've wandered back into their favourite hangout Rock Around The Clock back home in Bandra, but then, there are many nightclubs which are similarly designed. There's an open dance floor with seating all around and the DJ's cabin to one side. A staircase in a corner leads up to the premium lounge upstairs and a well-like gallery from where you can look down onto the dance floor below from all four sides. The dark brown wood finish all over with comfortable brown sofas and tiny framed photos of elegant women give Ianos a very chic look.
Revellers grooving at a night out at Ianos
Expect very commercial music here, with DJ Nix, ex of Mambos, Tito's, et al, controlling the proceedings from the DJ's pavilion with his specialty hip-hop and house hits. Even if the dance floor is full, there's plenty of open space to groove around the two bars on the two levels. While downstairs is for those wanting to let their hair down and party till you get full value for your thousand bucks, upstairs is a bit more upscale, so to say, with premium champagnes and whiskeys on offer at a decent price, plus some great global cuisine.
How come you never noticed this place, you'll ask yourself. It only started on January 18 this year, that's why. The fun, in other words, has only just begun. The good thing is it's open every night from 8.30 pm onwards right up to 4 am most days. In other words, at Ianos you can party till you drop. A venture of Ianos Hospitality Services with its HQ at Gera's Imperium at Patto Plaza, Panjim, the Ianos at Baga is named after the son of the owner Franky Fernandes. The name Ianos is Greek in origin, being the God of all beginnings and transitions.
We got chatting with Rosario D'Souza, the tall, affable and much-travelled general manager of the nightspot. "We're a proper clubbing venue and global cuisine party spot," he says of his baby. Having worked in party hotspots in Mumbai, the UK and Scotland, besides at the Fidalgo in Panjim in earlier years, Rosario brings a wealth of experience to Ianos. You can feel the difference when you interact with the staff to order a drink. Warm, friendly and helpful would be the words to describe them. Don't worry if you get a bit loud after a few drinks – the staff understands you're enjoying yourself. But if you start getting fresh with the ladies, well, we told you about the beasts at the entrance.
Being in Baga, Ianos pulls in a lot of tourists, both domestic and foreign, who simply walk in. A lot of local party goers from the coastal area also hang out here during the week. "We're looking at high-end clients and we want them to be happy when they visit Ianos," says Rosario. As with other happening nightclubs, Ianos too has various theme nights on different days of the week. Monday and Tuesdays are for commercial club and house music. Wednesdays are Bollywood nights with Hindi music. Thursdays is ladies theme night (with extra enticements for ladies), while Friday and the weekend is for the latest hip-hop and house music. Though they play classic rock favourites in the opening hours, classic rock is not really on their menu, says DJ Nix.
Ianos also hosts private parties and corporate bashes with a full-fledged menu, and also events – with the Easter event promising to be a big draw. They're also going to be open during the day too, soon, while a new menu will be introduced in April. Right now there's a selection of global cuisine with Goan Chicken Peri Peri, English-style Fish N Chips, Falafel for those looking out for some Mediterranean, as also fusion dishes like Parmesan Panko Chicken, which brings together Italian and Japanese flavours. The cuisine is truly one of the highlights at Ianos.
But arguably the music is even better, what with DJ Nix, winner of the All-India Battle of the DJ's in 2008, at the console. Go, don your Greek toga and check it out.
.
.
.