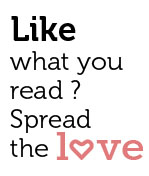 Share
On the face of it at least, it seems like a good idea. A jacket that stuns would-be attackers. The big issue, of course, is what if it stuns nice people, too. The creators of the anti-rape stun jacket 'Touch Me Not' tell Streets in this edition that they have all those issues under control – and that this can be a wonderful tool for women braving the dangerous streets of India. Read our cover story, and decide
for yourself.
On these pages, as always we bring you stories about food and nightlife and music and art – accompanied by all you need to know to have a terrific time in Goa during the rains. Don't miss our piece on unusual monsoon destinations with breathtaking views, or our story on some wonderful Konkani films, both old and new, or our article on how animals are being used to cure ills of all kinds. We also tell you about some amazing young people who are walking a 'road less travelled' by exploring many career options before settling on
any particular one. Also be sure to read about what happened when our photographer headed to the funky house of Goan cartoon guru Alexyz. We'd also like to bring your attention to our story on Art Escape's Live Music Project and their efforts to bring the local music scene to a new level.
These are beautiful green days in Goa, even if they're also wet. We hope you enjoy our offerings in Streets this week and every week!
'
'
'