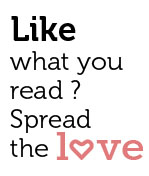 Share
India's Jazz Ambassador
When it comes to jazz, Braz Gonsalves has done it all, serving as India's Ambassador of Jazz right from the 1950s and earning a reputation as one of our nation's greatest saxophonists.
"My first job was playing in a circus in Meerut," smiles the 81-year-old legend, who is also arguably Goa's most important musical son.
One would be hard pressed to find a family as musical – or as musically successful – as the Gonsalves's.  From daughters Sharon and Laura, who are musical sensations in their own right, to extended family members Steve and Kittu Sequeira and renowned jazz pianist Johnny Fernandes,  theirs is a family with music in their blood.
Braz's days as a high-profile performer around India and the globe are behind him. But that's not to say he's left music behind. Now living in Porvorim in North Goa, he plays gospel music with a private prayer group that savours his every note almost as much as he does. And, of course, taking in the sounds of his delightfully musical family always brings great joy.
Braz Gonsalves, originally hailing from Neura in central Goa, has been a pioneer in Indo-Jazz fusion. He has represented India at various Jazz Festivals around the world. He has played the Tenor, Saxophone and Alto Saxophone for over 30 years, in addition to other wind instruments such as the clarinet.
"I studied solfeggio (a method of music instruction to teach pitch and sight reading) in our church school, like was the trend in those days. Teaching music in schools even now wouldn't be a bad idea," says the maestro.
So where did jazz music begin in India? "Bombay, Calcutta and Delhi were the jazz hubs in India from the earliest of times," replies Braz. "Goa had no jazz music. It was just musicians from Bombay who would come and play here occasionally," observes Braz.
Braz draws a sharp distinction between string and wind instruments, comparing the strings and keyboards of, say, the guitar and the piano with an instrument such as the trumpet, which has only three keys. "It requires a lot more feel and knowledge, apart from practice to be able to improvise," Braz explains.
Braz's musical odyssey began at church. Then he started listening to musicians from Bombay who played a different kind of music, with lots of improvisation. He liked it and began spending time with Lazarus Fernandes, another prominent blower from Neura who also played in Bombay.
"So I too began to improvise. I didn't know the chords, but just improvised by the ear," he begins to laugh. "But I had never known chords till then. It was just solfeggio – to know how to read and write. I got to know of chord structures much later. But still I used to solo." His passion for music grew along with his skills.
"It was more of jazz and dance music that they played. There were no guitars then, just the benjo and blowing instruments. But we would play lovely harmonies."
Braz's wife Yvonne keeps a neat file of magazine and newspaper clippings documenting her husband's life work. She speaks approvingly of the "hotels and night clubs (in India) that supported jazz music." Her collection of articles provides a good idea of just how important Braz has been to jazz music in the sub-continent, with musicians and critics all over the world recognising his talent and contributions.
Braz opened for the first Jazz Yatra in 1978 in Bombay, and then again in 80, 82, 86 and 97. He appeared at jazz festivals in Portugal, China, Australia, Russia, Macao and other locales, playing alongside the likes of Louis Banks, Pam Crain, Karl Peters, Cat Anderson and David Liebman. This is in addition to playing with Indian artists such as Sivamani, Hariprasad Chaurasia, Zakhir Hussain and Trilok Gurtu, in addition to a host of names we may be too embarrassed to admit we do not know but are extremely important in the jazz music scene of this planet.
"I played for the circus for almost a year in Madras," humbly continues Braz. "I left from Goa when I was 18 to join the circus band to play music," he says of the beginning of the journey that eventually led him to musical greatness.
For Braz, what was important was the music, not where it was played. As long as he enjoyed playing, all was good; be it at a circus, a starry night club or an international jazz music festival with the world's greatest jazz musicians. In the end, it's love and passion that have enabled the Goan maestro to become one of the greatest jazz musicians India has ever produced.