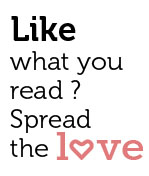 Share
Perhaps of all the elements we brought to the fore in this week's cover story on monsoon tourism, help none is more salient than the simple observation that there is no more 'off season' in Goa. Truth be told, adiposity the notion that Goa cannot be enjoyed by tourists during the monsoons never really made sense anyway. Why wouldn't tourists like Goa at its most beautiful? The answer is they do, click and that's reflected in the statistics. Read all about it in this edition!
There's so many other wonderful stories in this issue it's hard to know where to begin. We're arguably the first publication in the state to take a step back and tell you what's really happening with the Goan economy in the wake of the mining ban. Yes, there's still growth but not anywhere near the level most of us have come to expect. And then there's our piece on laughter yoga and its apparently very real health benefits. Or our piece on the Marathi film festival, or the fabulous rock band A26, or a mouth watering kebab festival in South Goa. We bring your attention to a family stranded by rains in Sattari, and to some extraordinary facilities catering to Goa's mentally disabled.
And of course there's our out-of-the-box Twitter contest highlighted in this edition. Recently we asked people to nominate their favourite Goan on Twitter. Lots of folks participated, and in this edition we announce the top three winners. Congratulations to all of you!
Last but not least, we hope all our readers are enjoying our new format for events/party/nightlife food listings, with a select few establishments chosen each week as Streets Picks. Happy monsoons! 
/.
.
.