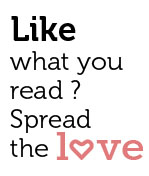 Share
Dear Acaricia May
My husband (we are a couple in our forties) has recently purchased a copy of Richard Burton's translation of the Kamasutra and is studying it in great detail. Of late he keeps experimenting with complicated positions in bed, which he describes as high congress, low congress, crab position, lotus position, congress of a deer, of a cat, of a goat and what not. I know he is a loyal supporter of the Congress party and all kinds of congress, but sometimes I think he is taking this too far.
My joints ache after some of his acrobatic experiments and I get severe cramps. I long for simple, intimate love, instead of all these exercises. How do I tell him to quit all this bedtime circus? I don't want to do any 'splitting of the bamboo' or 'united congress' or 'united BJP' or anything. I just want to have tender, simple love and then go to sleep. What do I do?
Shanti- Mumbai
 Dear Shanti,
You know something, dear Shanti. Lots of ladies would kill to have this kind of dynamo for a husband! Now, I understand it's too much for you so let's talk about that. First, the fact that you've gone along so far is a testament to something very good about you – perhaps an adventurous spirit, an open mindedness or, at the very least, a commendable willingness to humour your hubby. Here's what you're going to do. Make Mr. Contortion earn his congressional acrobatic love by giving you the simple tender love you desire. Explain to him that, like all good things, this kind of rambunctious love is best performed in moderation, so as not to ruin the thrill by overdoing it and destroying all sense of anticipation. Alternate. One night your way, one night his way. Tell him Acaricia May said so.
Love,
Acaricia May
Dear Acaricia May
My wife keeps cuddling our 22-year old son in public, much to his and my despair. She still looks at him as her baby and carries on with these public displays of affection which get very embarrassing. If I had to cuddle our 20 year old daughter like that in public, I would be called a pervert and even run the risk of being arrested. How do we get her to stop all this honey-bunny business? Our son doesn't seem to mind it too much, even though sometimes he pushes her away. I think she has to respect his privacy and dignity and treat him like an adult. I don't want to hurt her feelings, but how do I get her to stop this?
Carlos – Panjim
Dear Carlos,
Get over it! Let her hug him if she wants to. A mother's love is a powerful thing, Carlos. Don't try to stop it.
Love,
Acaricia May
'
'
'