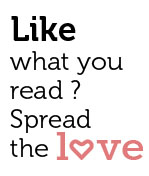 Share
Dj Le@H-Goa's Youngest Kid On The Block
Cape Town Cafe launched Think Geek's new music sensation, pill 17-year old Dj Le@h, here on a magical nite with the Wo's Who in attendance. International ravers had much praise for the fashionable DJ, sick appreciating her performance style, musical sense and rapport with the audience.  Her favs include David Guetta, Skrillex, Swedish House Mafia, Goldfish, Knife Party and Deadmau 5 to name but a few.
Although she plans to keep the college lamp burning, her focus will be on doing  gigs at events, festivals and high-end clubs both in Goa as well as around India.
Mehfil Fusion at Astoria Hotel
 International and Indian artists hooked up to perform at the Astoria in Assagoa.  The impressive line-up included pune-based slide guitarist manish, goan table maestro tukaram, sandeep frm delhi providing the vocals, chinmay dunster and belinda fernandes on guitar,carlos gonsalves on percussion, blue from germany on flute and edwin braganza and emamon darbuka from America.  The icing on the cake came in the form of Remo Fernandes who arrived to jam with his flute and cool voice.
Mariott's Christmas Cake Mixing Party
On September 21, the Goa Mariott Resort & Spa, hosted this unique event for all its guests. The 100kg mixture included 10 varieties of nuts and dry fruits plus a variety of Indian spices, which were all then soaked in liquor.  Quality Cellulite!