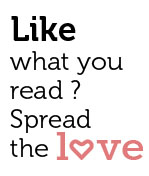 Share
The monsoons are a good time to focus on things you can do indoors. In this edition, we bring you what we think is one of the best activities that takes place out of the driving rain – a relaxing massage. The most interesting point here is not that all kinds of massages are available in Goa. We knew that already. But that Goa is now joining the ranks of the premier spa destinations of Asia – in the same league as Bali, Thailand and Kerala. Our state is going spa crazy, and in these pages we lay out the whole story for you.
Also, don't miss our piece on how Art Escape in South Goa is redefining the concept of live music, or our quirky story on Goa's extraordinarily large number of young chess prodigies, or our story on popular Goan websites, or our troubling look at the use of illegal explosives to kill animals. We also give you an inside look into the little known fact that while India and China face off against each other on the international stage, an artistic exchange right here in Goa is actually bringing the two countries closer together. And speaking of art, we also tell you the story of a spectacularly creative sculptor in South Goa who is setting up a school to share his vision with all of us.
All this is in addition to our weekly, comprehensive events, food, party and nightlife listings on everything you need to know to enjoy Goa to the fullest – even in the driving rain.
Happy reading!
.
..
.