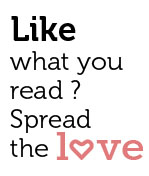 Share
What do you do when girls are not sent to school or given medicines when sick or are treated with disdain or even physical violence?
You rise up. That's what you do. And sometimes, you rise up with a billion others.
One Billion Rising gathered together a billion people in 207 countries last year to demand an end to violence against women. This year, on Feb. 14, it's happening again, with people from around the world rising up to demand justice for women.
One caring college, the Goa Institute of Management (GIM), is doing something very special as part of this worldwide movement. GIM understands that the need of the hour is to let young people know what can be done to make the world a better place, for women and for everyone. It's not just about acquiring degrees. Young folk have to forge their own path, doing whatever they can do persuade their friends, family, neighbors, and fellow Goans and Indians to join them in a mission for sustainable development.
Part of the GIM's core course of its management program is a Corporate Social Responsibility drive. Students are encouraged to give back to society in every way they can.
That's how a group of students initiated a club called 'Samarthan' under the 'Centre for Social
Sensitivity and Action'.
Samarthan is a platform where the gap between ideas and actions is bridged. Samarthan has organized social events for Woman Empowerment, Health and Hygiene and Career opportunities for students. It has also been organizing discussions towards engaging the youth in finding sustainable solutions to problems such as solid waste management.
Now Samarthan members feel it is necessary to make people aware of women's rights. Goans need to be sensitized to women's issues – safety & equality, mainly. To do that, Samarathan is planning a very special event – to show the world what justice looks like.
It could be an apology. It could be legal action. It could be naming or shaming the guilty! It could be a call to revolt! It could simply be a
DANCE!
Samarthan plans to light a spark through dance. Watch out for the Samarthanians in the coming days. You may just be pleasantly surprised.