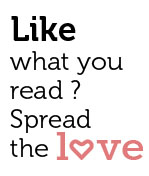 Share
Dear Acaricia May
I work on board a ship. I am happily married with one child. I love my wife very much, order and am very possessive of her. I worry sometimes that when I am away for a long time, that she may feel lonely and develop a relationship with another man. One of my married friends who works in the Gulf tells me he also worried about this, and solved his worry in a strange way. He would get his wife in the family way when he was about to leave for the Gulf. He feels a pregnant woman is less likely to 'fool' around and will also be less attractive to other men. By the time he returns, they have a baby and they are both happy. When he leaves again to go overseas, his wife is pregnant again. This repeated for four years and he has four kids. Now he is settled back in Goa. Should I do something similar? I too want three to four kids.
Signed,
Antonio – Mapusa.
Dear Antonio
What is higher on your mind? Having a large family or safeguarding your wife's fidelity? Do you feel insecure? A wife whose husband is abroad may not fall into the arms of another man just because of unbridled lust. One thing you can do is make sure she has a happy environment at home. This could come in the form of a good, supportive relationship with her parents or in-laws. Or other family members, or close friends. You must communicate with her regularly, by phone, by email, through letters. If you both have access to a computer and an Internet connection, become best friends with this little program called Skype – it's free and you can see each other while you speak (which affords all sorts of naughty possibilities, especially if you're alone while you're online. Yes, Acaricia May recommends Skype sex!).
You must make her feel loved all the time. If she has a baby, she may well be happy and busy with bringing up that child, but it is you who has to give her love, even if it is long-distance love. She could also take up a job in an area she loves working in, that would fulfill her emotionally. Does your friend think he tied a chastity belt to his wife by impregnating her? Doesn't he know that a pregnant woman can have hearty sex even up to the ninth month? Let us not cast aspersions upon Mr. Keep Her Fat, but let me also point out that a man's chastity-belt children need not be his! Don't be an ass and blindly follow him. Come to terms with your own insecurities, treat your wife like a lady, respect her emotional and physical needs and both of you will be happy. Have your large family by all means, but must they be the fruit of a chauvinistic chastity belt? They might end up being the fruit of another tree!
Love,
Acaricia May
Dear Acaricia May
My husband works abroad and I work in an office in Panjim. I'm quite happy with my hubby, we chat on the phone a lot and he comes home every three months. I love Facebook and have loads of friends there. Of late one of my online friends emails me a lot and we have long chats online. I don't know his real identity, and he doesn't know mine. It's great fun chatting with him, he makes me laugh a lot. Whenever I feel a bit low, I can tell him my problems, without any specifics, of course, and he makes me feel good.  This is alright, isn't it? A bit of harmless fun, like an invisible friend? I am not being unfaithful to hubby in any way, am I? Thomas, my online friend, is just that, a good friend.
Signed,
Sayonara -Panjim
Dear Sayonara
Acaracia May is here to guide and advise, not judge. But do beware. If you're online and you don't know who the person on the other end is, that's a danger zone. The Internet abounds with unscrupulous predators. And hey, how do you know that Thomas isn't actually your hubby playing an anonymous Casanova to test you? Question everything.
Sayonara, every relationship is different. Very often, guys stick to guy friends and ladies stick to lady friends when having pals outside the marriage. But lots of modern couples do it differently, with each partner having friends of both sexes. Is that something your husband would be cool with? I assume you haven't told your husband about Thomas, and that's another danger zone. Too many secrets can cause cracks in a marriage.
Have your online friendships, by all means, but remember virtual space is inhabited by real people, and not all of them are good fellas.
Love,
Acaricia May
Send all your questions about sex, relationships, love and romance to Acaricia May at
acariciamay@goastreets.in.
.
.
.