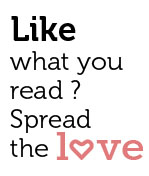 Share
Walking down the grassy campus of an overseas campus has been the dream of many a starry eyed student in Goa. In our cover story we examine whether that dream is more easily attainable today, and whether the risks of spending hard earned savings on trying for a foreign degree are really worth it.
Almost every Goan will recall the local distikarnn, a traditional healer, rubbing chillies and ash over feverish bodies to drive away the bad spirits. We went behind closed doors to probe the occult practices still holding sway over the populace. Walking further down the dark side, we ask why Goa, a state that has been ranked among the best in India for all kinds of progress, has one of the highest suicide rate in the country.
Goa's most celebrated artist Francis Newton Souza co-founded The Progressive Artists Group in Bombay in 1947. We bring you a report on the latest aesthetic meeting space formed by young artists and aficionados in Panjim.
Beat the heat with Richa's choice of desserts in North Goa, or try out a bottle of chilled fruit wine from the many home brewers we spoke to at the Konkan Fruit Fest. There's also a review of the zombie comedy in town, a hot new satire from the pen of Cecil Pinto and a journey through Konkani pocket novellas of the past.
Food, drink, art and nightlife events are in plenty on our regular listings to help you make the best of sultry May.
Happy reading!
.
.
.