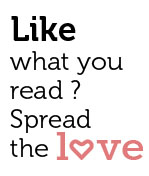 Share
Feet Firmly Planted On the Ground, Heart and Vision Reaching the Sky
Lisa Waheeda Sousa and the Lure of Beautiful Living
Goa's beauty and uniqueness are part of Lisa Waheeda Sousa's being. Born and raised in the sunny state, with a family who traces their ancestry to the 1800s, she loves Goa and calls it "the most beautiful place on Earth!"
It is with this background that Lisa Waheeda has found a niche for herself in the Goan real estate market, finding extraordinary properties for Goans, Indian celebrities, investors and anyone else interested in obtaining a sustainable slice of this Konkan paradise.
"Mine is a passion to search for unique properties, fantastic locales and heritage homes, areas known only to locals. I know Goa and Goa knows me!" Lisa Waheeda explains.
Lisa Waheeda Sousa is one of the leading and most reputed Real Estate Consultants Goa has to offer. Old and new inhabitants come to Lisa Waheeda with their precious homes and land to be given to not merely the highest bidder, but to a person who would understand the unique value of the property.
Buyers, too, come to her for something out of the ordinary. A piece of land, a home space which is special and exclusive. Knowledge of her properties is not easy to come by, as they are not available in the open market and nor are they easily parted with.
Lisa Waheeda's formidable client list includes the celebrity brothers Sohail and Salman Khan, Rajesh Dempo – Dempo Group of Companies, Chetan Timblo – Timblo Group of Companies, Ryan Costa of Cosme Mathias Menezes, Girish Ragha of Ashray Developers, Vikas & Rajeev Khurana – Hoteliers at Udaipur, Monsher Group, Lokhandwalas, K Sera Sera Productions, C.E.O Roberto Benigna of Kharafi National – Kuwait, Sumeet Chopra of Candy Floss Developers, Fashion Designer- Ritu Kamar and Film-maker Ashvin Kumar amongst others.
She takes on a project from scratch to finish! From identifying the property, to concept, design and sales; Her recent baby was the "NYASSA" – a two Villa Hi-end Project by Ashray Developers at Siolim and Sumeet Chopra's (Owner – Candy Floss ) Luxurious Boutique Residence at Saligao.
In addition to exclusive access to some of the best properties in Goa, Lisa Waheeda provides excellent real estate services, from cross-checking the site, to documentation, to lawyer assistance to authenticating documents. Her Civil Engineering and Management studies have definitely come in handy!
Folks come to Lisa Waheeda because they want to be assured of an honest deal, backed by centuries of her family's reputation and her commitment to the state of Goa, which she calls "God's own abode."
To get to know more about Lisa Waheeda and her company Terrafirma, here's a Q & A with this proud daughter of Goa:
Question: What's it like to be a woman rarity in the real estate field in Goa?
Answer:  The real estate business in Goa especially is a male dominated field. I am however used to being an exception to the rule. I am an only daughter and grand-daughter in the family and even in my civil engineering class too I was the only woman! I thrive on challenges, so I think I have broken the "boys"- only myth in Goan real estate. I also feel women are better at soft skills and sales and I can be very persuasive; in a nice way of course!
Lisa Waheeda and Sohail Khan
Q: Is yours a family-owned business or are you an entrepreneur?
A: I guess a bit of both. My family are landowners so Real Estate is in my blood I guess. However, my company Terrafirma Real Estate is my own creation, so the "entrepreneur" tag fits. I have been an entrepreneur since age 17. I had my own event management company when I was 17 and a continental barbeque restaurant called "Voila". I also ran a family-owned English styled pub called "On the Rocks". It was a very popular pub then. I worked at all departments at our family-run hotel called Villa Sol, bar tended, DJ'd and ran all the accounts and management there – working until the wee hours of the morning when I had to sit to do closing of accounts each night. In the 90's, everything was still manual. It was tough but a great learning experience!
Q: Do you specialize in a special area of real estate?
A: Well most definitely! My specialty is antique, vintage, unique Portuguese homes, exclusive boutique luxury properties and land parcels with a USP to it, of course!
Q: Your family is regarded as one of the leading Catholic families of Goa. Tell us more about them.
A: My family traces back to 1878. I won't use the word "leading" but yes we are one of the old families of Goa and my ancestors were what they called ' Zamindars'. My great grandfather was knighted by the Portuguese and till date my mother cherishes her wedge-wood dining set which has my great grandfather's motif/logo "Commendar do Sousa" from the Portuguese reign.  I feel fortunate to have been born into this legacy.
Q: Does this background give you any advantages?
A: It definitely gives me an advantage since I understand property but I have to work just as hard as anyone else! Also my work ethic is that I guide my client right and always try to get the best deal for him or her.
Q: What do you see as the most important factors setting you apart?
A: That's easy. Airtight paper work, transparent terms, and a genuine desire to get the best deal for my clients. I just try to do the best job I can, and I know my clients are happy. Ultimately it's the efficiency that counts.
————————————————————————————————————————–
To contact Lisa Waheeda Sousa and Terrafirma Real Estate Consultants, log on to www.terrafirmagoa.com or call +91 830 899 6999