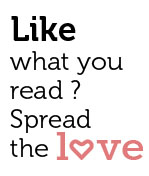 Share
This is a space for the citizens of Goa to talk about whatever they might fancy. We want to hear stories from you, our readers. If there's any topic that interests/concerns you and you think should be read by the people of Goa, do send in your write­-ups at streets@goastreets.in. This week, order we have Dhruv Gaur retelling his experiences of holidaying in Goa during the monsoon.
It was my first trip to Goa with my amigos. It was planned almost four months in advance with the primary agenda being loads of fun with the true flavour of Goa; enjoying the endless stretch of beaches & soaking in the sun and sand (quite literally). Apart from that, we also wanted to do the regular touristy things like visiting churches and shopping. Many of my friends were opposed to visiting Goa during the monsoon as they felt there was nothing much to do during the rains. We still made it, with no regrets whatsoever.
We began our day by zipping through the coast and getting mesmerised by the views that met our eyes – lush green paddy fields, towering palms and (not to forget) the beaches! It's hard to enjoy driving in the rains in my home city Mumbai, but I thoroughly enjoyed it in Goa.
There is something very enticing about Goa. It has a welcoming feel – no matter where you come from, you feel like you belong here. A line that appropriately comes to mind is 'no one can ever go hungry or thirsty in Goa'. So true! When hunger or thirst struck us, there was an endless choice of food joints to choose from and they were completely pocket-­friendly and we could park anywhere. The torrential rains made it difficult for us to carry our 'materialistic friends', namely cellphones, wallets and cameras. But thanks to our protective gear, we were able to snap pictures. We explored the length and breadth of Goa, making pit-­stops at various food joints and beaches. Last, but definitely not least, we visited the much­hyped Casino Pride. What can I say? It stood true to its name. It turned out to be not only an awesome experience but also a dream come true.
Who says monsoon isn't the best time to be in Goa? If you should ask for my opinion, I would tell you that the monsoon is a great time to be in Goa because the rains and the cool breeze make the beaches all the more beautiful, add charm to the weather and lighten up the greenery around. For the sceptics, you can view some photographs of picturesque rainy Goa taken by me at https://www.facebook.com/snapshotsnapit.
Penning this down was a complete flashback of sorts. To sum it up, my trip to Goa was one of the best holidays I've had with awesome friends and some lovely Goans. The time spent here was truly exhilarating and this is one vacay that won't be forgotten easily. The lack of sunlight (not complaining), the sand and the rain made it all worth it!