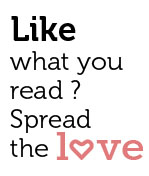 Share
He's Goa's most celebrated performer, for sale and he's the Cover Guy in this week's edition of Goa Streets. As you will see, there Remo Fernandes
did not pull punches or hold back in his interview with Streets Editor José Lourenço. He just tells it like it is, and the results make
for some very interesting reading.
In this issue, we also explore Goa's illicit drug scene to provide you with a seldom or neverreported
view from the inside. This is not about condoning or condemning anything, but about reporting a relevant reality.
We also bring you the second instalment of our new section StreetSpeak, highlighting the real-life stories of the people of Goa. This week it's a moving piece about a man behind the food cart, and the extraordinary way he lifted up his family by selling omelettes.
And don't forget about the tigers. Several months back we ran a cover story on the Goan tiger. Now one of these majestic animals has been photographed, providing proof once and for all of their presence in the forests of Goa.
We invite you to take a look at Ashley do Rosario's story about the chief minister's proposed entry tax, putting the entire topic into perspective. Please also see our story about how International Jazz Day was celebrated in Goa, in addition to our stories on food and folklore, our quirky movie review and Acaricia May's weekly column on sex and relationships.
Happy reading!
.
.
.