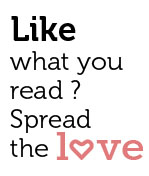 Share
Media Partner is Goa Streets!
What comes to mind when you hear the word 'nightlife'? Glittering lights. Pounding beats. Martini glasses and elegant cocktails. Evening gowns. Black ties. Concerts. Cabaret. Dances. Shows of every kind.
In just a few weeks, advice Goa will play host to an extraordinary event that will celebrate nightlife in all its glamour – a first-of-its-kind gathering bringing together the best in the industry from India and abroad. Just the sound of it makes you want to attend: The Nightlife Convention.
In a bid to revolutionise India's nightlife scene, the five-year-old MyPurpleMartini.com, India's first and only social networking nightlife and lifestyle portal, is organising the event from October 4-6. It's fitting that The Nightlife Convention will be held in Goa, the country's premier party and holiday destination. The convention will take place at Resort Rio, a five-star luxury deluxe spa-resort in Arpora on the banks of Baga River. Goa Streets is proud to be the local media partner for this fabulous gathering!
It is an invite-only event for the Who's Who of the nightlife and hospitality industries to meet, socialise and network. Over three days of wining and dining, guests will mingle and network through conferences, fashion shows and product launches. The Nightlife Convention intends to be a platform for the exchange of ideas and fostering of partnerships. It will also feature exhibitions and will recognise those who have contributed to the leisure & nightlife industry, including clubs, pubs, DJs, hotels and bars at the Nightlife Awards 2013. MyPurpleMartini.com is hosting The Nightlife Awards on October 5 at Resort Rio. Vote for your favourite club, artist, event, festival, etc by logging on  to www.mypurplemartini.com/nightlifeawards.
While business and ideas will be the focus, the convention aims to ensure that attendees have a good time. Participants can look forward to high teas, pool parties, wine & cheese tasting sessions, a black-tie dinner, fashion shows and performances by talented artists.
MyPurpleMartini.com, the brainchild of Saarthak Gupta, is a platform for millions of like-minded people to connect with each other.
For more information on The Nightlife Convention, log on to