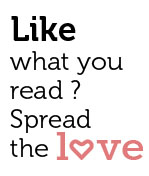 Share
A welcome breaks from multi-cuisine hell in the tourist belt
It's easy to miss the Travel Bar, drug not because its location is anything but perfectly convenient – right in the heart of the Calangute-Candolim beach belt. The reason you could pass and not notice it is precisely because of that locale. With so many restaurants crammed into the stretch, troche at some point they all seem to meld into some kind of generic, ailment multi-cuisine, grab-the-tourist blur. And when the restaurant pretty much looks like nothing from the outside, all the more reason not to take note.
Stop. Look. Do take note. Not all beach-belt joints are created equal. And Travel Bar is a beneficiary of this discriminatory creation – better than the vast majority of the establishments on the same road that offer every cuisine under the sun but none done well. First, the menu does not go on for two dozen pages. The selection is good, but fortunately, also finite. It is "multi-cuisine" in a finer sense, drawing inspiration from great culinary traditions rather than trying to be all things to all diners. The Sesame Seared Yellowfin Tuna – black and white sesame encrusted seared tuna served with stir fried vegetables – hints at Japan without calling itself Japanese. The Prawn Cocktail, on the other hand, is labelled "Mexican." With fresh prawns, avocado, jalapeno peppers and a sprig or two of cilantro, it does evoke a south-of-the-border (the U.S. border) vibe.
Mexican Prown Cocktail
Is that to say that each of those dishes were perfect during lunch on a recent lazy afternoon? Nope. Perfection seemed to be within reach, but missed the mark when the promised "seared" tuna arrived cooked through. Thankfully, it wasn't overcooked and was still tasty. But a promise is a promise.
What makes us order one dish over another? Obviously, ingredients and one's own mood play a big factor. But sometimes so does word choice. Perhaps this explains our decision to order the Sexy Fig Salad of fresh greens, feta cheese and bacon, with citrus dressing. You cannot put those ingredients together and fail. Yes, this one worked well. But there's one way Travel Bar could perhaps elevate this creation a notch or two: Slightly warm the cheese and bacon, and then juxtapose it with the cool greens.
Next came the Spaghetti Bolognaise. Think about a grandmother's kitchen in Bolgna, Italy. Rich and meaty, it tastes like something she might cook. Which in itself is a feat – a hearty, home-cooked-tasting Italian pasta sharing the culinary stage with creations with names like Jamaican Jerk Chicken, Cozido (Portuguese stew) and Moroccan Chicken legs.
Travel Bar's ambience is a testament to a little secret many successful restaurateurs know: You don't have to spend a fortune to make your establishment shine. The feel is upscale bohemian (if that's possible), with wooden tables, stone floors, bold colours and the canopy of an almond tree (yes, most of Travel Bar's seating is outside).
We didn't order dessert at lunch in the interest of bulge avoidance, but we are told that a wise choice for those with the sweet tooth – or disinterest in waistline maintenance – is the chocolate fondue with ice cream.
As mentioned, Travel Bar draws inspiration from various cuisines, but it would not be incorrect to call it a Mediterranean restaurant. It would also not be incorrect to call it a good one.
Food: Good, wholesome, tasty Mediterranean
Ambience: Harmonious, casual and creative
Price: Expect to spend around Rs 500/person, without alcohol
Where: On the main Calangute-Candolim Road, Opposite Tarcar Ice Factory. Phone: 0832 2275788
.
.
.