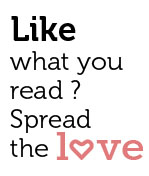 Share
It seems the trend is for Goans to leave and foreigners to come. If Goa's good enough for outsiders, isn't it good enough for Goans?
 Take a glance around ancestral homes in the villages or cities. Doors, windows shut to anyone who wants to say a quick neighbourly hello. Some elders are dumped in old age homes, while others long for their grown children to come back and visit them once in a while.
Take the case of the Goan freedom fighter Dr. Laura D'Souza Rodrigues who died destitute. None of her relations who were residing abroad visited her, despite promises that they would see her.
Where have the Goans gone? Why have they gone?
That many individuals and families have moved out of India in search of greener pastures is nothing new, and the allure is unmistakable. Clean streets, fast transport, polite people, great malls and beautiful gardens. No spitting in public places, no garbage dumping, or jostling and pushing in buses. Many leave in search of more money, better job prospects, cleaner surroundings and prompt services.
Lately, the stream of Goans going overseas is starting to look more like a flood – a rather strange phenomenon considering the fact that the destinations almost all have lower growth rates than India, which has an acute need for skilled workers.
Portuguese passport agencies are multiplying as Goans increasingly take advantage of their right to Portuguese citizenship – a legacy of the 451 years of colonial rule. The queues outside the Portuguese consulate in Panjim looks as though there's some kind of wartime crisis in Goa with everyone wanting to flee.
At the same time, the growing Goan diaspora is coalescing into organized communities abroad, with associations (see box below), Christmas and Easter dances and "Goa" days.
Not all the news is good. Growing numbers of Goans who live abroad are encountering problems such as exploitation in the workplace.
Charlie D'Souza, an operations manager at a marine company, has been abroad for three decades.
"I had better job opportunities in the UAE. A good quality of life and tax free package were additional plus points. Having lived in the U.A.E, Australia and now in Muscat, I feel Goa is lagging behind?in schools, malls, colleges and public transport."
Take the case of Lolita Rodrigues, who has been in Sharjah for thirty long years working as a Credit Controller in a German chemicals company, "It was when I got married that I had to relocate to Sharjah since my husband was employed there."
Some eligible bachelors and bachelorettes actively seek out partners who are working abroad. A person who did not want to be named in this story, an NRI woman now residing in the UK, explains, "I always wanted to settle abroad. So, when I met this man (my husband now), I said yes to the proposal. It was a dream come true. I am happy here."
One unfortunate outcome of the rush to leave is that increasing numbers of Goans have fallen victim to scams involving fake Portuguese passport agents. A Goa blog reported, "These agents claim that they have lawyers in Portugal who can handle the cases efficiently and swiftly thereby luring Goans to shell out their hard earned money to these facilitators."
Our simple 'Goenche bab and bai' want easy access to the European nations, and Portuguese passport gives them that. Not that they migrate to Portugal as some kind of nostalgic nod to our colonial heritage!
The local dailies have been full of controversial news that our own MLAs Caitu and Glen Ticlo had registered their births in Portugal. A local Goan who is in possession of a Portuguese passport and who did not wish to be named in this story, made the journey to Europe but decided to come back.
"There is no other place like Goa. At this age (he's in his 50s), I cannot adjust to other foreign cultures. So, I am back to Goa."
In December 2008, the Gulf News put the number of Goans residing outside India as approximately 300,000. There's no official body that keeps track of the number of Goans who leave, so much of what we can garner is based on anecdotal evidence – such as the long lines at the consulate and the virtual impossibility of finding a Goan who doesn't have a close relative overseas.
Goans are scattered across the globe.
The migration of Goans to the Middle East skyrocketed during the 1980s and the early 1990s. Now many other nations have been added to the list, most notably Canada, USA, UK, Brazil, Australia and New Zealand.
Dr. Wilfred M. Mesquita, Commissioner for NRI Affairs in Goa, says, "With the exception of Qatar (the only Gulf country right now with higher economic growth than India's), all other Gulf countries have an economic growth below ours. Therefore the rush of Indian migrants to these countries is baffling when our own country is a fast developing nation and in need of working hands."
Dr. Satyanarayana Adapa, Professor of Diaspora studies at Goa University, says Goans are among the most migration-prone communities, partly because of "peculiar historical factors like the impact of Western culture" resulting from the state's colonial past.
How do they cope with being so far away? Dr Fatima da Silva Gracias, in her research study conducted in the year 2000, commented, "Goans from the Gulf return home at regular intervals – every two years, while some come less often. They time their holidays to coincide with a wedding in the family, religious festivals, exposition of the remains of St. Francis Xavier, or to attend to some family matters."
Normally, NRI Goans leave for good. Explains Lolita Rodrigues, "I don't intend to return, at least not immediately, maybe after retirement in a few years." Charlie D'Souza thinks along similar lines. "I have no plans of returning back in the near future unless some good business opportunity crops up in Goa," he says.
The NRI Cell was set up in 2006 and ever since has been working to address the needs of Goans living abroad.
"Quite many of the workers are being exploited by their employers in the Gulf and by fake recruiting agents. The Government of India needs to take care of this sad side in the lives of migrants. In case of NRI's in Western Countries, most of them are OCIs (Overseas Citizens of India) and PIOs (Persons of Indian Origin). They are economically stronger and don't need much protection from the Government back home," Dr Mesquita says.
"However in both the cases, there is a social cost involved in their migration; and this factor has to be taken care of by the Governments, both Union and State. The Government of Goa is aware of this reality and is taking a hard look at finding solutions to the problems, other than financial, faced by migrants," he adds.
Dr. Adapa of Goa University talks about some of the more intimate problems faced by Goans abroad. "Psychologically and emotionally, it is quite painful, as they are distanced from the near and dear. In strange lands, they have to put up with the hardship of being away from home, and survive by adapting to the socio-cultural environment of the host country."
In particular, he says, women suffer quite a bit because they are often left behind in Goa to take care of the family when husbands venture abroad.
But Goans have tried their best to keep their cultural heritage alive. The Goan Overseas Association (GOA) in Ontario, Canada, which is celebrating 25 years since its inception, has now grown into a full-fledged organization of more than 1100 members representing at least 4000 people – or over 40% of the Goan community in the Greater Toronto Area. Goans gather for various activities: social, cultural, sporting and welfare.
The Goans in Melbourne,Australia, call themselves Melgoans and have events scheduled in their calendar in addition to a monthly newsletter 'Bolcaovelea Ghozali.' Whereas United Friends Club in Kuwait presented "Intruza de Goa" (Goan Carnival) and staged two Konkani Folk Plays (Khell Tiatr) this year. The Goan Association of South Florida, in the U.S., celebrated the annual Feast of St Francis Xavier, on December 1, 2012 at the beautiful Church by the Sea. The crowd of 130 offered mass and sang Konkani hymns.
Goans everywhere celebrate World Goa Day on 20th August every year, uniting Goans spread across the world.
You can take the Goan out of Goa but you can't take Goa out of the Goan.
.
.
.