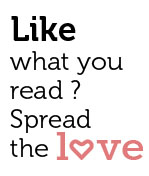 Share
There's something extraordinary about tiatr even without the avant garde element we're writing about in this edition. A truly unique Goan art form brought forth by people who during the day work as businessmen, capsule farmers or clerks and by night ascend to the stage to wow their countrymen with a combination of drama and home-spun satire. On these pages we tell you how tiatr is now being taken to the next level – with a growing number of tiatrists who are unafraid to experiment and touch taboo subjects.
News of Venezuelan President Hugo Chavez's death broke on the day this edition of Goa Streets went to press. It turns out that our news & entertainment review's chief advisor not only covered Chavez as a journalist, rx but knew him personally and spent a great deal of time by his side over a period of years. In this issue, Steven gives us an up-close view of the controversial Venezuelan leader, and provides some insight into what he meant for Venezuela and the world.
On these pages we give you an unconventional, in depth look at the Zumba craze sweeping Goa. We examine how Goa is becoming a significant supplier of young Catholic priests to the Western world, where the Church is suffering an acute crisis of faith. We look at an extraordinary football program that is giving youngsters a wonderful opportunity to realize their soccer potential by working with Brazilian coaches. We write about the growing Goan diaspora in various countries around the world and how they are coalescing into organized communities. And we tell you about a very special program to bring books to underprivileged children, among a number of other thoughtful and entertaining features.
What is Goa Streets? We are an entertainment and party guide. We are a publication with intelligent, fun-to-read articles. We are a forum for writers, artists and all those with a creative streak to speak out and share their thoughts.
This week we're inaugurating a new feature which called Tok, and it's a new, cutting-edge way for our online readers to discuss our content. We'll start off by posting Tok on our stories about Chavez and Tiatr. Check it out! We welcome your feedback.
.
.
.