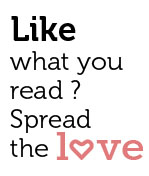 Share
The Parish  Churches of Goa
Peaked gable façade
These early churches have a two-storey high façade topped by a large triangular gable with a circular light, an oculus. The large single bell tower rises to three storeys.  The appearance is sparse, without any ornamentation. The massing of the three blocks of gabled body, tower and porch contrasted to the flat compartmented façades that would come later. With the exception of the Assolna church, built in 1616, all the other peaked gable façades are in Tiswadi (Ilhas), the first area to come under Portuguese rule, at Sao Pedro, Agasaim, Ribandar and Corlim.
Cupoliform façade
The cupoliform front is a uniquely Goan feature. Here the usual gable is replaced by a wall, which is slightly curved in plan on the façade side and having a dome shape in elevation. It looks like a regular cupola – with a cylindrical base drum, skirt-like calotte and upper lantern. This cupoliform structure is built in solid masonry, but gives the illusion of a three-dimensional dome. There are five parish churches (at Moira, Assagao, Bodiem, St Estevao and Calangute) and at least three chapels in Goa having this feature. The only true domed church in Goa is in the church of Our Lady of Divine Providence (St. Cajetan) at Old Goa.
Pozzoan Pediment
The Pozzoan pediment is a Baroque decorative motif named after the Late Baroque architect Andrea Pozzo (1642-1709). It has three parts, two curled sides and a raised center with a crowning curved cornice. The Holy Spirit Church at Margao has the finest example of this feature. Churches at Cavelossim, Curtorim, and Macasana also sport this motif.
 Rococo Gable
The Rococo style emerged as an extension of the Baroque period in 18th century Europe. It was an ornate style of decoration, in which scrolls, volutes and shells were worked together in lavish, profuse detail. Rococo had little influence on churches in Goa in a tectonic, structural sense. It is seen more as a cosmetic treatment with volute curves in gables.The typical Rococo curved front was highly favoured in Franciscan Bardez, with 15 of the 18 parish churches having Rococo frontons – especially at Mapusa, Tivim and Ucassaim.
Templet
A templet is a motif imitating a classical Roman temple. The templet motif may take the form of a niche with a pediment, held up by four pairs of (at Loutulim) or a central niche flanked by coupled columns (at Consua). It also appears in high relief, framing the niche. The templet may be capped by broken, swan-necked or volute pediments or other devices like fan-shaped alettes.
Neo-Gothic
Gothic is the name generally given to the pointed style of medieval architecture in Western Europe in the 13th-15th centuries, using the pointed arch, rib vault and flying buttress. It was revived in Europe in the 19th century. In Goa, the Neo-Gothic expression is restricted to the cosmetic treatment of the façades by the use of pointed arches for openings, Gothic pinnacles for the apex and rustication of the facades. The churches at Saligao, Chandor, Revora and Siolim are fine examples of the Neo-Gothic style in Goa.
Sequence of Arch-
Rectangle-Oculus
Many old churches in Goa show this sequence three voids? arch-rectangle-oculus?often topped by a niche or a relief. These voids are generally placed in succeeding storeys in the central bay. Altogether 23 parish churches exhibit this sequence of three voids.
.
.
.