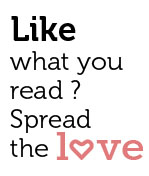 Share
There is a lesson to be learnt from six-year-old Aliendra Pereira's innocence.
Whenever she hears a few words of Konkani spoken, cost her first instinct is to ask "what does that mean?"
At six, generic the Margao girl, like all kids her age, is able to picking up languages like a sponge.
That she hasn't done so with Konkani is symptomatic of how the language, despite its status as the language of Goa and its glorious history as a repository of Goan culture, is now in danger.
Well known linguist and Konkani scholar Father Pratap Naik says that for some Goans, speaking Konkani has negative social connotations.
"If you know Portuguese and English you are first class citizen, if you know (only) English you are second class citizen, if you know Marathi and Konkani you are third class citizen and if you only know Konkani you are fourth class or no class citizen," Pratap rues.
While Pratap calls it an inferiority complex, Nitisha Naik thinks speaking Konkani is just plain uncool.
"It's not 'in' at all. We are comfortable with English when we talk to our peers," says Nitisha from Assagao, who passed out Panjim's top school and is now studying in St Xavier's college.
Infighting between two factions backing two different scripts within the Konkani camp hasn't helped the cause of promoting the native language of Goa.
"The Konkani (Roman script) used by the Catholics is not studied in school and (Devnagari script) Konkani that is studied in school is not spoken at home. Due to the difference in dialect they ridicule each other and hence they prefer English," Pratap adds.
Goa's government is very much involved in the dispute, insisting that there be a single script for the whole state and that it be Devnagari. Grants are given to schools that teach Konkani with the Devnagari script, but instead of defusing the conflict, the official stance has added to tensions by upsetting proponents of the Roman script.
In addition, there's an ongoing battle over whether public schooling in Goa should be conducted in regional languages like Konkani or Marathi, or English. The issue is now in the courts.
Even as the Konkani world continues to argue over which script should be followed and what should be the language used as the medium of instruction in schools, opportunities for kids like
Aliendra to learn Konkani continue to diminish.
In their neighbourhoods, on playgrounds and parks and even in the markets and shops they visit along with parents, Konkani is hardly spoken.
Dharma Naik, a retired Konkani teacher, recalls an interaction with a parent who consistently discourages his 12-year-old son from speaking Konkani outside school.
"The boy was even studying Konkani in school. When I heard about this I enquired with the father, who said that he was preparing his son for education outside Goa and therefore Konkani had no utility," says the 69-year-old Naik.
The teacher was baffled at the explanation.
But advocate Uday Bhembre has heard this before. Bhembre was one of the leaders of a 1980s movement, which culminated with Konkani being declared Goa's official language in 1987.
"Most Goans today think English will make their child smart. They do not realise the consequences," Bhembre says. Those consequences, he says, is damage to the linguistic aspect of Goan identity.
While Bhembre backed the Devanagri script, his colleague in the Konkani language movement Tomazinho Cardozo backed the Roman script.
The Devanagri vs Roman script divide among Goans is by and large on communal lines, with the Hindus backing devanagri and Catholics preferring Roman.
And nearly three decades after the movement to make Konkani the official language of Goa, the bickering between the two factions continue, hampering the language's development.
The question now is whether Konkani will survive the more contemporary threat of modernism that's pushing the language to be used less and less among the upper and middle classes.
Tomazinho and Pratap believe there is hope.
Interest and love for the language, they believe, will gradually get rekindled among Goans, if the diversity of the language is recognised and the bickering over the script stops.
Pratap believes the choice of script should be the people's and not imposed by the government. He adds that for people to speak, read and write Konkani, the government doesn't have to be involved.
People should take pride in Konkani and speak it with or without support from the government, he hopes.
Now if only someone could tell Aliendra that in English.
.
.
.