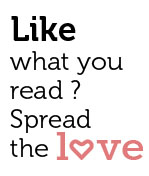 Share
Shah rukh Khan
In Pedro Menezes's Humble Opinion!
There was a time, it would seem, when the whole purpose of Hindi movies was to make you cry. But that was in the old days, the pre-'70's era, when romance came of age and then gave way to the era of the angry young man. Then commenced the era of the three Khans, which is just about ending, though a new era has already begun. The tear-jerkers, those Hindi movies with those excruciatingly sad scenes which leave you sobbing in the multiplex, still pop up at regular intervals. Bollywood czars know there's an audience for them. Here's my selection of the 10 saddest movies and scenes in the history of Hindi cinema.
'Haathi Mera Saathi'
Remember this classic of the man-animal friendship featuring then superstar Rajesh Khanna and his elephants? The scenes towards the finale when Rajesh Khanna pulls the funeral carriage of his dead elephant friend with copious tears flowing down his cheeks and all over his clothes (with some possibly spilling on the road) were some of the saddest scenes ever witnessed on the big screen, and possibly inspired many to become environmentalists or at least animal trainers. It was the biggest hit of 1971.
'Sholay'
Many rate this the greatest Hindi movie ever made, but not me. What it surely has is one of the saddest scenes ever produced in Bollywood. It comes towards the end when Amitabh Bachchan is shot and bleeds to death as he wreaths in pain on the ground in front of his love in the movie who happens to also be his wife in real life, Jaya Bachchan. All this is happening as his mate Dharmendra cradles him in his final moments. Brings tears to your eyes just thinking about it, and now my keyboard is wet.
'Devdas'
Widely considered the saddest Hindi movie ever made, the original featuring Dilip Kumar from back in the 1950's is the sadder one, but the 2002 version featuring Shah Rukh Khan is a close second. It's a story of unfulfilled love. Devdas, the main character in the film, falls madly in love with the beautiful Paro, but – for various reasons – his family forbids him to marry her. Heartbroken, his life goes downhill from there and in sequence after sequence he hits the bottle and ruins his life, and making you shed tears at his slow unraveling. The final scenes of him dying under a tree while trying to see his old love one last time are so sad, you'll probably need to see a shrink to get over it.
'Hum Dil De Chuke Sanam'
This Sanjay Bhansali film from the turn of the century has become a classic about love lost and featured then real-life lovers Salman Khan and Aishwarya Rai as two star-crossed lovers. The scenes featuring Salman after his love marries the man arranged by her father are particularly disheartening, and you actually feel sorry for the nerd. Her husband, played by Ajay Devgan, also gives a commanding performance and tears roll down your eyes when the original lovers unite once again. Making this story even more dramatic was the fact that life imitated art when Aishwarya dumped Salman in real life before the movie was released, making everybody feel particularly sad for poor Salman who started getting in drunken rages outside Aishwarya's apartment, pleading to be let in.
'Mother India'
This classic from 1957 is rated one of the greatest tear-jerkers of all time with an unending series of really sad scenes wrenching your heart at the pitiless conditions of life in rural India just after independence. Famed actress of yesteryears Nargis, mother of Sanjay Dutt, gave her most brilliant performance in this Oscar-nominated movie, portraying a poor woman of meager means who brings up her kids literally on love. Plenty of sad scenes, including one where she kills her own son for turning into a criminal. Don't watch it if you have a weak heart.
'Anand'
From 1971, the film featured then superstar Rajesh Khanna and the next superstar Amitabh Bachchan as friends. Amitabh's character is Bhaskar, a cancer specialist, who pens a book about Anand, a person suffering from cancer. The film opens with the scenes of the book's release and ends with the death scene of Anand (Rajesh Khanna). A very touching movie, it is considered Rajesh Khanna's best effort. And it earned him the title of Tragedy King.
'Dil Se'
The last few scenes shatter the film's two lovers, and you with them. Shah Rukh's character in this 1998 movie falls in love with Manisha Koirala's character. He's a reporter for All India Radio when he meets her at a railway station and falls in love with her, but she does not respond and instead has him beaten up. They finally meet up in Delhi where she arrives with some other terrorists to carry out some bombings. At last she realizes that she, too, is in love and is ready to give up terrorism, but explosives are concealed under her dress. What happens next is the stuff of many tears.
'Veer Zaara'
Made by Yash Chopra in 2004, this is a romantic tragedy of love between a Muslim girl and a Hindu boy. The boy is an Indian air force pilot who ends up spending 22 years in a Pakistani jail, while the girl searches for him in vain. The old-style haunting music tracks evoke nostalgic melancholy, while scene after scene of the two lovers pining for each other as the years roll by make you weep at the injustice of it all.
'Tare Zameen Par'
This 2007 movie about a special child drew applause for its sensitive portrayal of children with learning disabilities. Also, the star was Amir, who acts as an arts teacher in a school where he encounters the special child Ishaan and helps develop his creative painting talent. The biggest tear-jerking scenes are the ones where Ishaan fails his tests and is ridiculed by his classmates and others. And though it all ends happily ever after, the final scenes still leave you in tears – but this time tears of joy.
'Udan'
This movie about an abusive father and his two children left many teary-eyed in 2010. Despite not having any big stars, it still became a big hit. It's about two half-siblings bonding and the insensitive attitude and violent behavior of their father. Where do you go when your own father doesn't want you? What if he's a monster? There's a lot to cry about in this film. But when the half-siblings Rohan and Arjun walk away from their father hand in hand at the end of the movie, warning him not to even try to come after them, the trickle of tears turns into a waterfall.