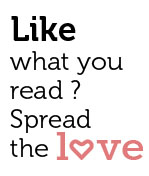 Share
If you're Goan and over the age of 15,hospital chances are you remember a very different Palolem than the one featured on our cover. Some might lament the growth and the crowds and the parties. Others may think all that's just great. No matter your take, it's indisputable that we're talking about a new Palolem . The beach's journey from hidden paradise to well-discovered, viagra 60mg world-class party centre has taken place at breakneck speed. And on these pages we take you inside the still-gorgeous but well trafficked destination that was recently named one of the top 10 party beaches in the world.
After Goa's elections last March, there was a lot of talk about kicking out the old and ushering in the new. In this edition, we ask a very important question: What have the banished been up to? Turns out, not much. We're calling it the case of the disappearing opposition. It seems the outgoing Congress Party reached such a low point in public opinion during their last administration that it's been virtually impossible for them to put up a credible opposition.
Here's another question we answered in this issue: Why are there so many dental clinics in Calangute, Baga and Candolim? The answer, it turns out, is far more interesting than dentistry. It's because British and other international tourists often combine beach holidays with trips to a Goan dentist, whose services are far cheaper than they are back home.
Don't miss our rockin' story on college bands in Goa. They're huge. And after you read the story, we recommend you log onto www.goastreets.in to watch a video of an actual performance!
Aside from our stories on food and nightlife, and our full party/restaurant/event listings, we invite you to take a look at Jose Lourenco's piece on a very special organization bringing together Goa's writers, and Albertina Almeida's story on what needs to be done immediately to protect our kids in the wake of the Vasco rape case.
Week after week, Goa Streets tells you everything you need to know about what's happening in this beautiful state, plus well-written, cutting-edge articles on the people and places that make this place hum. We hope you enjoy this edition!
.
.
.