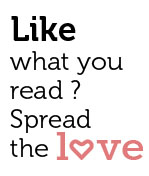 Share
On this 66th Independence Day, unhealthy we decided to write a cover story that digs well beneath the surface while asking the question, what does it mean to be Goan and Indian? We started out by exploring what India has gained from Goa and what Goa has gained from India. Perhaps it shouldn't surprise anyone that it was a lot easier to answer the first part than the second. After all, as our story notes, can anyone deny Goa's tremendous gifts to India? On the other hand, after we started digging, we promptly concluded that it's not such a lopsided equation after all, and that yes, Goa, too, has gained a lot from being part of India. More importantly, of course, is that the question itself is somewhat moot, because in this 52-­year-­old marriage, a sense of Indian identify has handily taken root among the people of Goa. And this is cause for celebration this Independence Day.
There is much to savour in this edition of Goa Streets. We looked closely at the issue of Morjim's Olive Ridley Turtles. Our story points out, we believe correctly, that this is not an all-­or-­nothing choice between dismantling all tourism in Morjim and letting the animals die out. It is not impossible for turtles and tourism to coexist, as long as folks are willing to come up with out-­of-­the box solutions that will enable both the turtles and the humans to thrive.
We'd like to draw your attention to our piece on Percival Noronha, the 90­-year-­old Goan champion of all things cultural. His words of wisdom are particularly relevant this Independence Day.
From fantastic quilts to a sumptuous café to to a recently-honoured hospital to a wonderful group of folks bringing the joy of music to disadvantaged kids, we've worked hard to bring you a worthwhile and thoughtful Independence Day Special Edition.
From all of us here at Goa Streets, we wish our readers a happy, healthy, safe and meaningful Independence Day.