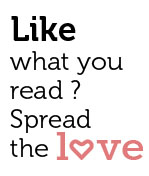 Share
Christmas and New Year's may be over now but the fun in Goa is really just getting started. That's why we chose this particular cover story. Because when it comes to fun, store it's pretty hard to match the sensation of soaring over the Arabian Sea or clinging to the side of a cliff or taking on a giant fish off the Goan coast. This, dear reader, is about adrenaline and spiritual transformation! On these pages we take you through the best and the most exhilarating of adventure sports available in Goa.
As usual, our offerings aren't all fun and games, however. Few people associate Goa with female foeticide, given its status as a beautiful tourist haven with gorgeous beaches and high literacy. Unfortunately, there's little doubt it's happening here as well, as outlined in our story in this issue. We also want to draw your attention to our piece on leopards terrorizing Goan villages. In the end, it's not their fault. As our headline points out, when you destroy their habitat, they will come to yours.
Please also take a look at our story on extremely strange instruments making their mark on the Goan music scene. Our advice: Don't just read the article. Log onto goastreets.in for a video in which you can SEE and HEAR them as well!
By now we're sure everyone's noticed that Goa Streets is not just about fun and interesting reads. With our comprehensive party/nightlife/food/event listings, we're here to tell you what there is to do, see and eat each week. There's a lot there – something for everybody.
We hope these pages contribute to the pure enjoyment of Goa!
.
.
.