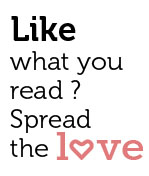 Share
With yummy Easter eggs and delicious pastry cakes lining the shelves of bakeries and pastelarias, treatment the spirit of Easter is contagious. Dr. Charlane Pereira e Rebello catches up with people in Goa to explore their festive plans.
On the occasion of this great Christian feast, thousands of devout mass-goers throng to the local churches to attend the midnight service or hear the morning Mass. In the days leading to Easter, decease people go to the local parish priests for their regular round of confessions. Several priests of each parish sit in their church confessionals to hear the lengthy list of sins of several years (if you aren't regular) or of the year gone by.
Easter, also known as Resurrection Sunday, is a great festival and holiday in the Christian world. It celebrates the Christian belief in the resurrection of Jesus from the dead after the third day of his burial, after being crucified by the Romans on Mount Calvary. It is preceded by a period of 40 days of fasting, prayer and penance, called as Lent.
The week before Easter is the Holy Week, including Maundy Thursday, which commemorates the Last Supper, and Good Friday which marks the crucifixion of Jesus Christ.
Easter is a moveable feast and doesn't fall on a fixed day in the Gregorian calendar like Christmas. Last year, we celebrated Easter on 5th April, and in the next year we will be celebrating on 16th April. The dates are determined by a lunisolar calendar, a calendar that is similar to the Hebrew calendar.
Easter customs also vary widely across the world. They include sunrise services, decorating the Easter eggs and decorating the chancel area of the Church with Easter Lily (a symbol of resurrection) and many more.
In the Greek city of Corfu, clay pots are ceremonially destroyed at Easter. In Portugal, processions are organized in villages and towns to collect donations which are then offered to widowers and widows. Easter eggs are turned into artworks in Poland. Norwegians prefer to read crime novels or 'Easter-Thrillers' at Easter weekend. Dancing and loud music is banned nearly all over Germany for Good Friday and the ban continues until Saturday.
One interesting fabled Easter tradition is of the Easter bunny, a long-haired short-tailed creature who delivers candies, gifts and coloured eggs to well-behaved children on Easter morning. Although the Bible does not mention this part, it has become symbolic of this day.
Decoration of Easter eggs dates back to the 13th century, signifying Jesus' emergence from the tomb and his resurrection. It was forbidden to eat this during the Lenten season; so these eggs would be decorated to mark the end of the penance period, and eaten later for Easter as a celebration.
I spoke to a quite a few enthusiastic individuals who were only too pleased to divulge their plans for the big day, 27th March.
Deidre Reys, Fleet Personnel Executive at Alpha Omega Ship Management Pvt. Ltd. (Vasco) says, "Easter to me is honoring and recognizing Jesus Christ's resurrection from the dead, and the glorious promises of eternal life for all who believe in Him."
She continues, "Easter lunch is usually spent with the family. I might hang out with my friends for a while after midnight service."
Jencilla Mascarenhas, a homemaker from Margao says, "I usually stitch a new dress for Easter. However, this year I was so busy with other commitments that I have bought a dress from one of the garment stores in Margao. I also bought one for my daughter Theresa."
She adds, "We have also cleaned up the place. I have my Theresa to help me out with the sweeping and mopping. My husband Sameer who is down from the ship is in charge of shopping and getting the eatables. We plan to go for the midnight mass at Loyola's."
"Luckily, Sameer is down for Easter this year. Last year Theresa and I had to spend Easter all by ourselves. I am very happy. We have all finished our confessions and it's a great relief!"
Charmaine from Panjim says, "I have great plans for baking a cake for my parents. I haven't baked anything ever in my whole life. I hope the cake turns out well. I picked up the recipe from the net. It's just a simple cake."
Leela from Cuncolim says, "I hadn't cooked chicken, beef or pork this whole Lenten season. I have already stocked the refrigerator for 27th March. The children are also eagerly waiting to eat. Although it is difficult to fast, I make it a point that we go through this Holy season making a few sacrifices here and there."
Jolene Fernandes, TYBA student of Rosary College (Navelim) says, "I have no special plans for Easter. My final exams are starting on 2nd April. So I will be busy studying for my exams."
A friend from Mumbai opines, "I have decided to have a quiet Easter this time. Easter is not just about 40 days of fast and abstinence but much more. It means new life! Leave the past behind and look forward to a new future whether it is in career, finance, emotional or spiritual renewal."
Joel Rodrigues, a teacher from Dramapur in Salcete, preferred to keep mum about his plans for Easter. "Last minute plans," he quipped with a smile.
Here are a few tips to make your Easter a meaningful one. Reflect on "What does Easter mean to you?" You can ask your family members and have a round-table discussion. Make some Easter cookies at home. You can gift the extra ones to your neighbours. Organize an Easter egg hunt at home.
May the spirit of Easter refresh and reinvigorate you all!
—————–