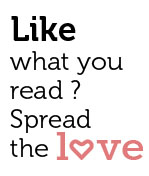 Share
Free thinkers or rigid traditionalists?
The India Ideas Conclave 2015 was held at the Marriott Resort and Spa, Panjim from 15th to 17th of November. This was the second edition of the conference with Goa being the host both times. Guest speakers and panellists from all over the world with diverse backgrounds were invited, though ideologically they resided in the same region, at least on the topics under discussion. The 'invites only' conclave saw chief ministers, prime ministers , governors, columnists, professors and other experts discuss and debate various topics like Radicalism, Gender Equality, Poverty, Money and Social Issues.
The India Ideas Conclave is seen as the brain child of the BJP general secretary Ram Madhav, and is one of the high profile gatherings of right wing intellectuals. Although some left wingers were also invited, they were mostly kept on panels on which both the right and certain left wingers agree on. Although the conclave was a good platform that invited discussion on pertinent topics, it seemed as though it was a gathering of rigid traditionalists clothed as free minded thinkers.
The inaugural session was held in the evening of the 15th, where the Swarajya Awards were also distributed. The attendees on stage at this inaugural session were Defense Minister Manohar Parrikar, Goa's Chief Minister Laxmikant Parsekar as guests, keynote speaker Sadhguru Jassi Vasudev of the Esha foundation and the chief guest, Prime minister of Bhutan Tshering Tobgay. The host was Suresh Prabhu, the railway minister of India. In total 60 high profile speakers and 350 attendees were present at the conclave.
A conference on the second day had J&K Chief Minister Mufti Mohammad Ahmad attend a session called "Kashmiriyat, Jammuriyat and Insaniyat". This session covered various aspects of the troubled state of J&K, the new government of India, and their work together with the new government for the future of the state. Obviously the hot topic of Pakistan and Kashmiri Pandits was raised. On being asked by an audience member about the rehabilitation of the Kashmiri Hindu Pandits Mufti Mahmood replied, "My wish in life is to get all of them back to the state with full honour. Many of them were doctors, engineers and teachers". On Pakistan he stated that friendship must be initiated and maintained. He also had high praise for the Prime Minister of India Narendra Modi, on whom he commented, "I have worked with former prime ministers Indira Gandhi and Rajiv Gandhi, but Narendra Modi has been focused. His watchwords of transparency, development and good governance will make India an emerging power. But of late, the development activities have taken a backseat and loose cannons are spreading hatred and insecurity."
There were hardly any speakers who spoke against the current government, which was surprising, considering the heavy criticism that has come its way in the media in the last few months. It was easy to deduce, therefore, that the crowd and speakers had been carefully selected so as to build consensus, and not to create healthy debate at all.
With about five talks a day, some held parallel to each other, various speakers and panellists spoke on a variety of topics. There were several Muslim speakers, but they espoused a curiously moderate or even pro-Hindu view. One such speaker, Tufail Ahmed, an Indian origin, US based scholar made some good points on the need for a standard primary education across religions in the nation. He argued that madrasas should not be allowed to replace standard primary education wherein the child learns mathematics and sciences, and that religion should be taught to the child, if need be, after the necessary school hours. Fair point. But then he quickly rushed on to add that to implement this, the text books at Indian schools for grade 1-12 should be changed … and that they should take from the Upanishads and the Geeta!
Of course there is the argument that the Upanishads and the Geeta are not really religious books, but whether Mr Ahmed wanted them included owing to this 'areligiousness' or because of their deep association with the religion of the organizer, Hinduism, is dubious. On being asked after the speech if he thought that it was okay for certain parts of the Quran and the Bible to be included in the textbooks as well, Mr Ahmed said "Let us not look at those, we have much better books," clearly indicating his bias.
There was a clear sheen of Islamophobia coating the entire event, with speakers masquerading as rationalists, but making very questionable statements reeking of bigotry, like "Fascism, Communism and Islamism have been the 3 biggest problems of the last century, and we have defeated 2 of them" (Daniel Pipes, a prominent US columnist). Jokes in poor taste like "A moderate Muslim is one who is sleeping most of the time" (Tufail Ahmed) found much favour in the crowd.
But the highlight of the event was definitely the issue on Radicalism coupled with panellist Tarek Fatah, who stole the spotlight in the event. In this particular debate, everything on Islamic State, Pakistan, Paris Killings and Islam was discussed, mostly by Tarek alone, who went enthusiastically overboard, to be met with cheers from the crowd. He said that "The killings in Paris are not the result of French bombing Syria, but the fact that Paris is a city of sin." He also added,"India is the only country in the world where Muslims can speak their mind and say anything." He further went on to add that Pakistan was the first Islamic state, a country that he hails from and said that they were a 'rogue nation'. In a conference that made any unbiased thinking persons' eyes roll, made them laugh or extremely angry, this speech was a breath of fresh air. It was also, comically, the most popular at the conference. Tarek began by showing a picture of David Cameron bowing to the Saudi King just a day before and identifying him as 'a man who has no spine' and then went into a bit of a ramble later on everything from the sales of Mein Kampf in India to the Paris attacks, though it was a ramble that was highly entertaining.
All in all, it seemed like a great platform for discussion, bringing up India's much neglected social issues. Perhaps right leaning bigots should be allowed to hold their own intellectually incestuous mutual appreciation clubs, but whether it should then be called 'India Ideas Conclave' is questionable. If enough dissenters had been invited to such a conference or if one were held with the genuine aim of bridging the gap between these emerging political ideologies in the country, we might have had some great solutions already.