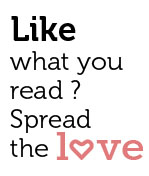 Share
L to R – Nikhil Bagul, Prashant Rao Aroor, Manish Khanna and Nikhil Desai at the launch
Intellistay Hotels Launch the 11th Mango Hotel in Goa
Mango Hotels announces the opening of their 11th hotel in India at Betalbatim Beach, Goa. With the launch of Jasminn – by Mango Hotels, it also forays into Operations and Management contract of fine independent hotels in India.
With 32 keys operational and 37 more under development for an October 2015 opening, Jasminn – by Mango Hotels, Betalbatim beach, when complete, would be the quintessential Goan  village resort located close to the pristine white beaches of Goa just south of the Airport and within 15 minutes driving distance from Margao Railway Station.
Jasminn – by Mango Hotels offers guests 2 event venues, large gardens, an activity center, bicycle rack, two pools, a thoughtful mix of guestrooms, apartments, independent villas and three Food and Beverage outlets; XO Café – All day Dining, Xcuse – The speakeasy and X-cite – the Poolside lounge and grill.
Located close to the action at the beaches of Colva, Cansaulim and Betalbatim, the guests have an option to balance the calm and quiet of the resort with the electric night life at the beaches. The resort also has an ideal setup to feature corporate and family events for up to 200 people.
"In keeping with our proposition of 'Hotels as alive as you', Jasminn – by Mango Hotels, aims to deliver a big surprise in a small package" said Prashanth Rao Aroor, CEO, addressing the press on the occasion.
Sunshine School Celebrates Dandiya Nite
Sunshine Worldwide School is an 11 year young, innovative and dynamic institution of learning founded in June 2003. The school which is located at Bainguinim, Old Goa seeks to achieve the following objectives:-
To nurture and develop young minds to live unconditionally happy lives, to provide a healthy, playful and happy learning ambience and to provide a rich, constructive, creative, non-competitive, stress-free and open environment.
The school organised the "Dandiya Mela 2014" on Saturday 18thOctober 2014. The proceeds of the Festival will be used for developmental activities of the students and teachers towards sports, co–curricular activities, education, library etc..
It was nice to see the students, parents and teachers playing Dandiya together. Stalls were set up and manned by students only. This was also an attraction of the event.
Motive behind the event: To spread the message of happiness, love, harmony and cooperation through an enjoyable community activity. The students learned leadership and organising skills, financial planning and working through a project.
Sunshine Director Deepak Kaitan
 Cake Mixing at Goa Marriott!
Goa Marriott Resort & Spa hosted an absolutely enjoyable Christmas cake mixing ceremony on Saturday, 18th October, at 4.30 pm, at the poolside MRF Patio. The invitees gamely donned aprons, gloves and caps, and armed themselves with bottles of liquor, ready to tackle the colourful mounds of dry fruits, nuts and spices. The new Executive Chef Anupam Gulati briefly addressed the invitees and announced the commencement of the ceremony. Being a long-awaited celebration of an age-old tradition, the spirited Marriott chefs, led by Asst. Pastry Chef Samantha, were gleefully assisted by guests, their families, friends and media representatives in generously mixing the rich and vibrant ingredients, resulting in nothing short of a spectacular cake mixing event. The Marriott Associates were excited to be hosting this fun-filled holiday activity, heralding the onset of the new season.
Arrangement of berries, fruits and dry fruits set for the soaking
The cake mixture included ten varieties of nuts & dry fruits and a variety of aromatic Indian spices soaked in liquor. A five hundred kilogram mix was made with cashew nuts, almonds, black currents, ginger peel, orange peel, figs, dates, glazed cherries, raisins & sultanas. Some of the aromatic Indian spices used were cinnamon powder, cloves powder, cardamom powder, dry ginger powder, nutmeg powder, and star anise, and the liquors included rum, brandy, port wine, cointreau, sherry, red wine & white
wine.
Both the young and the old enthusiastically participated in the traditional cake mixing, in eager anticipation of the coming festive season.The kids especially had a whale of a time at the event. The ceremony exuded a traditional vibe with the live guitar and mandolin serenaders who strummed popular Konkani and Portuguese tunes in perfect harmony.
Brandy being poured into the cake mixture
A Fashionable Start to the Season
Fashionistas may want to head down to Baga next weekend. Tito's Courtyard on Nov 1 and 2 is the venue for The Goa Couture Fashion Week (GCFW), where some of the country's most talented, and versatile designers will be strutting their stuff.
Here are the headlines acts: GCFW, DAY 1, NOVEMBER 1st: OPENING DESIGNER
The Goa Couture Fashion Week Grand Opening Designer VERMA D'MELLO from Goa has done herself and Goa proud with a long and consistent career over the last 14 years with her bridal and couture-wear.
Verma will showcase her new collection dedicated to the Blind called `THE DARK ROOM`. GCFW, DAY 1, NOVEMBER 1st: CLOSING DESIGNER
The Goa Couture Fashion Week Grand Closing Designer SHRAVAN KUMAR RAMASWAMY from Hyderabad has crafted magic with fabrics for 18 years. Best known for the revival and re-invention of eco-friendly fabrics as well as unusual creations from unconventional fabrics, Shravan Kumar draws his inspiration from the sheer volume and beauty of ethnic Indian designs that reflect an amalgamation of colour and texture along with class thus weaving magic through fabric.
Recently shown at the Vancouver Fashion Week, Shravan'scollection will showcase `A Saga of Kora. An Ode to Weavers,' a community of weavers the designer actively supports in Hyderabad.
A Fashionable Start to the Season Also presenting on Nov 1 will be Designer Felix Bendish from Mumbai with this thematic collection titled `LOST IN PARADISE' and Designer Anees Deen from Mumbai with his collection titled `NOSTALGIC GOA`.
GCFW, DAY 2, NOVEMBER 2nd: OPENING DESIGNER
The Goa Couture Fashion Week Day 2 Opening Designer RAMESH DEMBLA from Bangalore has dressed the Page 3 social and Bollywood cognoscenti with flair.
Presenting his collection titled `SHEER ECSTASY' showcased in the many shades and moods of the colour black, fabric and sensuality will flirt in a playful tribute to style goddesses who love the effect of sheer on skin and keeping up with the trends. Combining cutting edge western silhouettes with the softness of Indian designs, this collection, Dembla promises, will literally cause sighs of fulfilled ecstasy.
GCFW, DAY 2, NOVEMBER 2nd: CLOSING DESIGNER
The Goa Couture Fashion Week Day 2 Closing Designer MANALI JAGTAB has been at the forefront of fashion with the launch of her labelin 2010, followed by her flagship store in 2011. Her collections have become synonymous with sophisticated drama, feminine motifs, unabashed grandeur and contemporary structure amply visible in her designs – from romantic, corseted silhouettes to regal sherwanis. Manali Jagtap's enthusiasm for couture fashion resonates in her designs, resplendent with signature layering, dazzling embellishments, intricate draping and exquisite attention to detail.
Also presenting on Nov 2 will be Designer Arshi Jamal from Lucknow with an artistic collection of the Lucknowi tradition, Goa's upcoming talent Sparsha Deshpande with `The Precious You' along with Jewellery Designer Pravita Vernekar.
GCFW 2014 will be headlined by showstopper Supermodels Parvathy Omnakuttan (Femina Miss India 2008, first runner-up Miss World 2008), Himangini Singh (Miss Asia Pacific World 2012), Prachi Mishra (Femina Miss India Earth 2012), Natasha Suri (Femina Miss India World 2006) with Fashion Direction by Shie Lobo.
Christmas Celebrations Ring in at Alila Diwa Goa
Alila Diwa Goa ushered in the festive season with a traditional cake mixing ceremony  on 18th October at Bistro, the Mediterranean restaurant located in The Diwa Club. Cake mixing is a traditional way to welcome the festive season with a fruit soaking ritual ahead of Christmas. The resort team and other invitees donned aprons and gloves and dunked the spiced dried fruits in high spirits as loads of laughter filled the air and delicious canapés and cocktails did the rounds.
Expressing his delight, General Manager Siddharth Savkur said, we are happy to kick start the festivities at Alila Diwa Goa with our guests and loyal patrons. We're looking forward to some delicious goodies being prepared by the culinary team and some exciting events to bring in the high season.
WHEN DYLAN MET ELVIS
GURU REWBEN MASHANGVA – The 'King of Naga Folk Blues' – will be jamming live with the ELVIS LOBO PROJECT on Saturday 25 October at 7:30pm at Live Lounge, Baywatch Resort, Sernabatim Beach Road, South Goa. Entry is free and open to all.
Rewben Mashangva also known as 'Guru' is a folk musician and singer from Manipur. He is known for reviving the musical tradition of the Tangkhul community of Manipur, and the use of traditional musical instruments in his songs. Influenced by musicians like Bob Dylan and Bob Marley, Rewben Mashangva has created many Naga tribal folk songs based on blues and ballad rhythms. He is known by different names like 'Bob Dylan of the Nagas', 'King of Naga Folk Blues' and 'Father of Naga Folk Blues'. He received the National Tribal Award 2011-12, for his contribution to the development of tribal music from the Ministry of Tribal Affairs of the Government of India.
Rewben is one of the principal exponents of "HAO MUSIC". He has not only rediscovered and reinvented the variegated rich folk traditions of the Tangkhuls but has also refashioned tribal musical instruments to suit the Western tonal scale. He is also credited with the amplification and customizing of the Tingtelia, a fiddle-like traditional stringed instrument. Rewben experimented for almost a decade with the original Tingtelia so as to enable him to create a distinct sound that harmonizes smoothly with the modern acoustic and electric guitar and the harmonica.
The other instruments which accompany his "Hao Music" include the Yankahui, a long bamboo flute, and a yak horn played with a mallet apart from an assortment of modern and traditional percussions.
Rewben Mashangva
The Line up: Rewben Mashangva – vox, acoustic guitar, mouth harp, Tingtelia, bamboo flute • Another artist from Manipur • Elvis Lobo – Electric Guitar • Ori Balak – Drums •  + Surprise guest artist (Keep guessing!)